Speaking to reporters in Singapore on Tuesday, Bolton said that although he hasn't heard the recording, "that's not the conclusion that I think the people who heard it have come to," reported the Wall Street Journal.
READ MORE: Khashoggi Killing Tape 'Shocked' Saudi Intel Officer – Erdogan
Bolton's comments came after the New York Times reported that Turkey had shared the audio recording with the United States, which included a line from one of the team that killed Khashoggi telling someone on the phone to "tell your boss" that "the deed was done." Citing three unnamed people familiar with the recording, the New York Times claimed that US intelligence officials believe the "boss" was the Saudi crown prince. The newspaper also alleged that the person who made the phone call was the crown prince's former bodyguard Maher Abdulaziz Mutreb.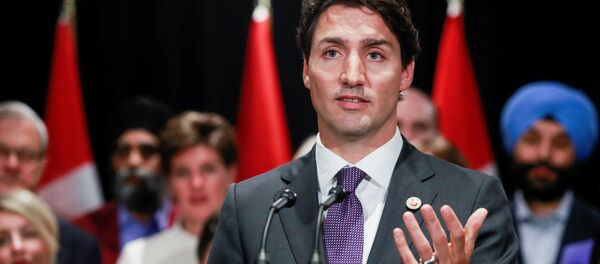 13 November 2018, 01:46 GMT
Turkish officials have said Khashoggi was strangled almost immediately upon entering the Saudi consulate in the Turkish city of Istanbul on October 2 in order to obtain papers he needed for his upcoming marriage, and that his body was then dismembered and disposed of.
Turkish President Recep Tayyip Erdoğan said publicly on Saturday that an audio tape of Khashoggi's dying moments had been shared with the United States, as well as with Saudi Arabia, Britain, France and Germany.
"The recordings are really appalling," Erdogan added on Monday. "When the Saudi intelligence officer listened to the recordings, he was so shocked he said: 'This one must have taken heroin. Only someone who takes who heroin would do this.'"
Erdogan has also said that the killing was ordered by the "highest levels" of the Saudi government, without making any specific accusations.
On Monday, Bolton told the reporters that the United States trusts Saudi Arabia to investigate the killing.
"We expect that they will continue the investigation, and that's very important to us, and it's very important to others in the region, too," he said, adding that US President Donald Trump "has made it very clear that he expects that we're going to get the truth from the Saudis."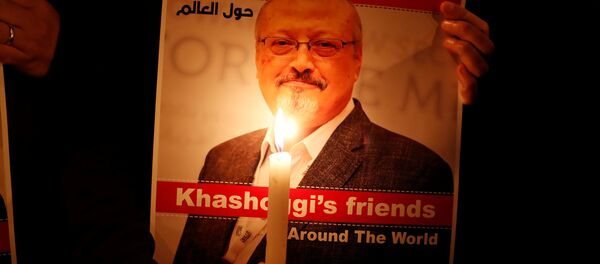 11 November 2018, 14:45 GMT
Bolton added that he didn't expect the issue to affect arms deals between the US and Saudi Arabia, despite US lawmakers' calls for sanctions in response to Khashoggi's killing, reported The Hill.
"The president has also said that this is an incredibly important relationship [between the US and Saudi Arabia] that he wants to sustain, and that he doesn't see that affecting the arms sales," Bolton said.
Last month, Saudi authorities announced that 18 suspects had been arrested as part of a probe into the Khashoggi affair. They denied the royal family's involvement in the incident and said that the killing of the Washington Post columnist was a "rogue operation."