German energy company Wintershall has stopped activities in Iran over US sanctions against Tehran, a company official stated.
"We are forced to stop our work in Iran because of sanctions introduced by the United States," he said at a press briefing held within the Abu Dhabi International Exhibition and Conference.
Prior to the statement, US officials announced that SWIFT had cut off Iranian financial institutions targeted by the US sanctions. The US Treasury has emphasized that Washington would be strictly enforcing its sanctions regime against Tehran and noted that there would be "a lot more from the US on Iran".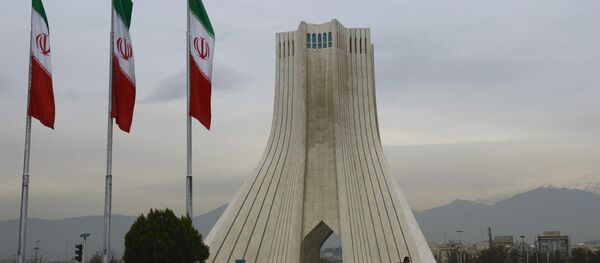 7 November 2018, 12:55 GMT
The United States has blacklisted some 900 individuals and entities under the re-imposed sanctions regime.
China, Greece, India, Italy, Japan, South Korea, Taiwan and Turkey received temporary exemptions from the sanctions that will remain in force for 180 days, with no planned extensions.
The re-imposition of the sanctions followed the US decision to withdraw from the Iran nuclear deal.
The EU along with individual member states France, Germany and the UK have reaffirmed their commitment to the JCPOA, and to continue working with Russia, China and other countries to preserve Iran's ability to engage in international commerce.