In an interview with Al-Araby Al-Jadeed, a London-based pan-Arab media outlet, Iranian Foreign Minister Javad Zarif claimed that Tehran was aware of Saudi Arabia's alleged plans to have senior Iranian officials killed.
"Tehran had credible information on this," Zarif said.
The foreign minister's comments came just two days after The New York Times claimed that during a meeting in March 2017, Saudi intelligence officials and a group of businessmen mulled over the possibility of killing high-ranking Iranian officials, including the leader of the Quds Force, Qassem Soleimani.
The article, based on the information from three people familiar with the discussions, alleged that the businessmen passed on the dubious offer, while George Nader, a Lebanese-American entrepreneur, who is said to have arranged the meeting, suggested turning to the help of a London-based company, run by former British special operations personnel.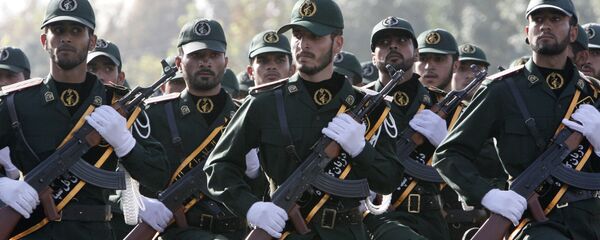 12 November 2018, 06:13 GMT
The Saudi government hasn't commented on the claims so far.
The Islamic Republic of Iran and the Kingdom of Saudi Arabia, two major powers in the Middle East, have been longtime rivals for dominance in the region, backing opposite sides in the conflicts in Syria and Yemen.
In a March interview with the Wall Street Journal, Saudi Crown Prince Mohammed bin Salman warned of a possible war with Iran in 10-15 years, calling on the international community to introduce tough sanctions against Tehran to prevent a military confrontation.
READ MORE: Israel Seeks Closer Cooperation with Gulf States over Fears of Iran – Report
The kingdom severed diplomatic ties with the Islamic Republic in January 2016 after attacks on Saudi diplomatic missions in Tehran and Mashhad, prompted by the execution of top Iranian Shiite cleric Sheikh Nimr al-Nimr, along with 42 other people convicted of terrorism by Riyadh.