The Israeli military said some 300 rockets were fired by the Palestinian militants throughout Monday into Israel's southern territories. In response to the Palestinian shelling, the Israeli military attacked over 70 militant targets in the Gaza Strip from the ground and the air. According to local doctors, three Gaza Strip residents died in Israeli strikes. One of the Israeli airstrikes specifically targeted the Hamas-run Al-Aqsa TV station.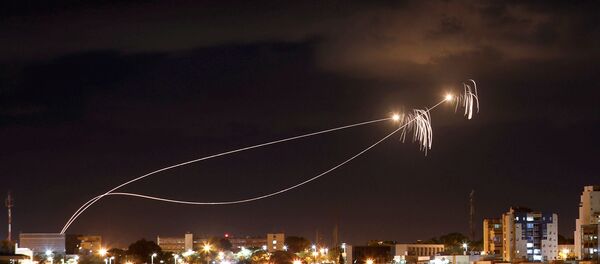 11 November 2018, 21:50 GMT
"The Foreign Ministry of Lebanon condemns the aggression to which the Gaza Strip and innocent civilians are exposed. The ministry calls on the international community to take immediate action to stop air raids and the horrendous bombardments of residential areas. The Ministry expresses its condolences to the families of the innocent victims of this aggression, " the ministry's said in a statement, obtained by Sputnik, late on Monday,
READ MORE: IDF Planes Launch Strikes in Gaza After Israeli Bus Hit by Mortar Fire (VIDEO)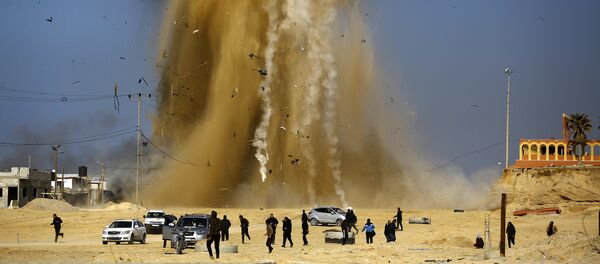 11 November 2018, 20:26 GMT
Palestinian leader Mahmoud Abbas has also urged the global community to intervene into the situation and stop "the Israeli escalation."
Last week, Israel carried out an undercover raid targeting a Hamas commander in the southern Gaza Strip city of Khan Yunis, leaving at least seven Palestinians dead, according to reports.
The relations between the Israelis and the Palestinians near the Gaza border have been increasingly tense since 2005. The Gaza Strip is one of the two parts of the partially recognized State of Palestine. Palestinian protesters continue regular clashes with the Israeli troops on the border, while the Israeli side accuses Gaza of ongoing shelling.