German Chancellor Angela Merkel admitted that Europe could not discard coal as an energy source without buying Russian gas during her speech in the European Parliament. She added that Europe could still diversify its energy sources.
"Europe can't be fully independent from Russian gas, but it can diversify its sources. […] We can't exclude Russia from the [gas] sources," she said.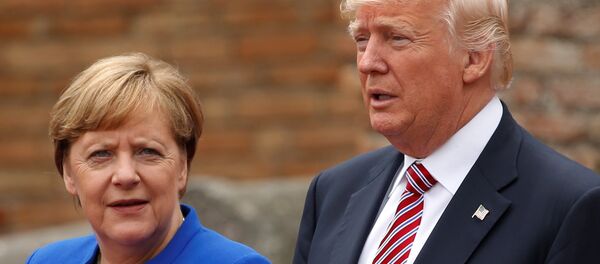 22 October 2018, 17:21 GMT
In that context, the German chancellor pointed out that Germany had decided to build an LNG terminal to be able to buy shipments of the energy source. Merkel first announced plans for the construction of the $576 million project in October 2018 in an address to the country's members of parliament.
Previously, US President Donald Trump slammed the EU for buying Russian natural gas and supporting the Nord Stream 2 pipeline project. He suggested that Europe could drop Russian supplies and replace them with US-produced liquefied natural gas (LNG). President of the European Commission Jean-Claude Juncker replied that Europe would be ready to buy American LNG when the price becomes competitive.