New Delhi (Sputnik): Russian President Vladimir Putin is currently on a state visit to Singapore during which he will participate for the first time in the East Asia Summit (EAS). Moscow became a member of the EAS in 2011 but no Russian Head of State had attended the EAS before this, despite growing interest in the Asia-Pacific or Indo-Pacific region.
One reason for this is that President Putin has traditionally attended Asia-Pacific Economic Cooperation (APEC) forum meetings that have been held back-to-back with the EAS and include many of the same participants.
READ MORE: Russia's Role Vital in Stabilizing Indo-Pacific Region — Indian Observers
"This year, however, Singapore — which is hosting both the EAS and an ASEAN summit this week — is in luck. The APEC forum is taking place all the way down in Papua New Guinea, while Singapore is much closer to Moscow and is also celebrating the 50th anniversary of its diplomatic relations with Russia. The timing of the November 14-15 EAS is perfect for Russian Prime Minister Dmitry Medvedev to go to Port Moresby and President Putin to go to Singapore, where he will also have a state visit and attend the ASEAN summit," writes Hong Kong's leading English-language daily, the South China Morning Post.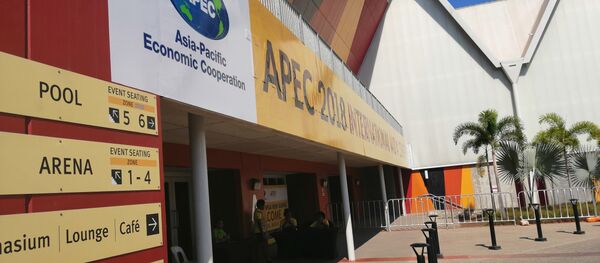 12 November 2018, 10:10 GMT
The Russian President will be the top draw in Singapore this week as Moscow seeks to improve ties with Japan, expand its strategic partnership with India and broaden its footprint in the Indo-Pacific region.
"In future, we may witness an increased Russian interest in the East Asia Summit and ASEAN formats and more Presidential visits to the region," Dipanjan Roy Chaudhury, Senior Journalist and Editor with  The Economic Times told Sputnik.
READ MORE: China, ASEAN Nations to Ease Regional Tensions With New Sea Drills Next Week
The Russia-ASEAN summit on Nov 14 will discuss ways of promoting trade, investment, and humanitarian cooperation and developing ASEAN interaction with the Eurasian Economic Union and the Shanghai Cooperation Organisation. They will also exchange views on major international and regional issues.
"President Vladimir Putin's visit to Singapore for bilateral engagement with the Lion-City as well as participation in the East Asia Summit is once again raising hopes for a productive engagement with Pacific nations…Russia and East Asia now have greater incentives to develop mutually beneficial cooperation.  As Russia's problems with the US and Europe turn increasingly intractable, Moscow has a good reason to take a fresh look at the Pacific. Meanwhile, East Asia, caught in the crossfire between America and China, would like to welcome a more active Russia that could contribute to the stability of the region," Singapore-based Indian academician C. Rajamohan writes in a commentary for Valdai Discussion Club.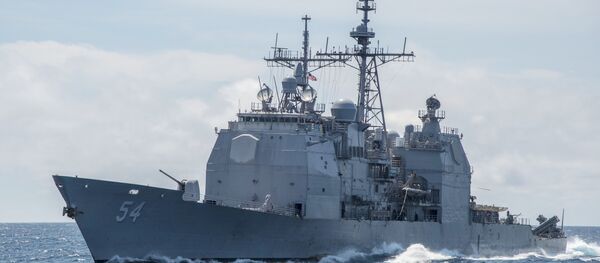 13 November 2018, 06:29 GMT
According to Dr. Rajamohan, four incentives seem to nudge Putin towards the Indo-Pacific region. Firstly, the Asian countries can lend greater breadth to Russia's economic partnerships. Many of them can help Russia expand its options in developing its far eastern regions. Secondly, the ASEAN has a tradition of non-intervention in the internal affairs of other countries and could offer a comfortable political setting for Putin. Thirdly, Russian military power could become an important variable in the evolving military dynamic. Fourthly, participation in the ASEAN-led forums reinforces Putin's efforts to reclaim Moscow's once prominent role in the Korean Peninsula, normalise relations with Japan and engage the US outside the Euro-Atlantic framework.
READ MORE: From Air, Land & Sea: Russian Companies Are Storming ASEAN Arms Market (PHOTOS)
Russia has a lot to offer Southeast Asia, including partnerships in technology, counter-terrorism, the arms trade, and energy. An important element of Moscow's current policy that gives hope to ASEAN is the bloc's presence in Russia's latest geoeconomic mega-project — the Greater Eurasian Partnership. This ambitious initiative is designed to tie together economies ranging from Serbia to Thailand through agreed-upon rules and standards, joint projects and trade facilitation. ASEAN as an economic community, as well as its individual members, figure prominently in Moscow's plans and the willingness of South-east Asian states to join will greatly increase the Greater Eurasian Partnership's viability.
The views and opinions expressed by in this article are solely those of the speakers and do not necessarily reflect Sputnik's position.