Although the draft deal marks a significant stride forward in negotiating Britain's withdrawal from the European Union, there is still a long way to go in the Brexit process, the CEO of a top global financial advisory firm has warned.
Nigel Green, CEO and Founder of the deVere Group, on Wednesday said this is just the "beginning of the Brexit process", adding that Prime Minister Theresa May will struggle to sell the deal to her cabinet and parliament.
READ MORE: LIVE UPDATES: UK PM May Chairs Cabinet Meeting to Discuss Brexit Deal (VIDEO)
"Make no mistake, this is not the end but the beginning of the Brexit process," deVere Group founder and CEO Nigel Green said in a press release, reacting to Downing Street's confirmation of a cabinet meeting this afternoon.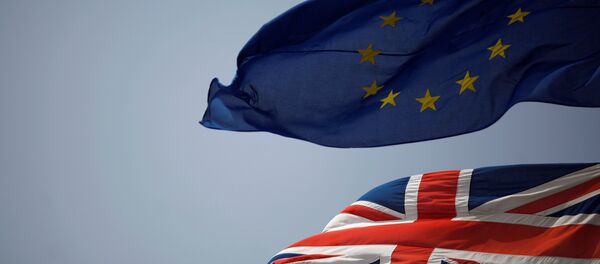 13 November 2018, 20:34 GMT
Mr. Green said he expects the deal to "ultimately go through" as businesses and markets are "craving certainty" and pressuring parliament to achieve this.
Commenting on how the Great British Pound (GBP) and major UK indices will react to the passing of a deal, the expert forecasted a rally but warned it is likely to be short lived.
"We will not know if the deal is good, bad or ugly for another 10 years. It will be affected considerably by events still to happen," he added.
Eurosceptic politicians have already reacted badly to a leaked copy of the deal, with Boris Johnson, a former foreign secretary and London mayor, urging MPs to vote down the deal as it will keep Britain locked in the EU customs union while also imposing customs controls down the Irish Sea.
Meanwhile, Tory backbencher Jacob Rees-Mogg slammed the deal as "incompetent" and accused the government of betraying the electorate.
PM May will meet with cabinet ministers at 2pm local time today, after already holding one-on-one meetings overnight.
READ MORE: Long-Awaited Brexit Divorce Deal Text Agreed at Technical Level