Authorities have rewarded a farmer from Wenzhou, southeastern China with public recognition and a cash prize after he reported a "suspicious device" on a local beach which turned out to be a professional-grade Canadian-made drone, South China Morning Post reports, citing local media.
The farmer discovered the drone on a beach near his village in Zhejiang province in September, with analysis by authorities later confirming that the drone was fitted with HD camera equipment and the ability to dive to a depth of up to 600 meters. Information about the drone's exact type and its operator was not disclosed.
"This kind of device can collect important environmental data [near] our waters, as well as detect the activities of our Navy and acquire information from a near distance," a report by local newspaper Wenzhour Daily explained. "The situation of counterespionage is grim. The spy devices in our maritime environment are evolving every day," the paper added.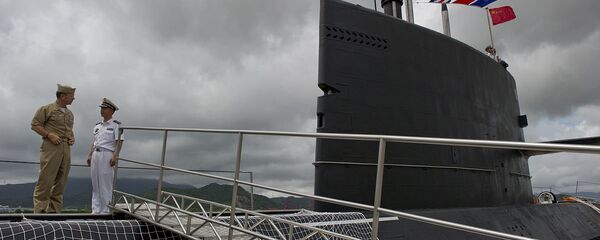 3 November 2018, 17:15 GMT
According to SCMP, the Chinese government is engaged in incentivizing citizens to look out for and report on possible spy drone sightings in China's waters, citing "increasingly rampant espionage." Beijing, the resource wrote, "has been known to mobilize its civilians, fishermen or maritime militia to counter foreign spying observed in its waters that is seen as a threat to national security."
Several Canadian hi-tech companies, including St. John's, Newfoundland-based Kraken Inc. are engaged in the development and manufacture of underwater drones, including for military use, with Kraken Inc reported have secured a contract with a major defense contractor in late 2015.
The Chinese Navy last seized a US Navy underwater drone vehicle operating in the South China Sea in late 2016, leading to a brief diplomatic standoff which concluded after China returned the drone to the US, presumably after studying it.