Iraq has agreed to barter foodstuffs in exchange for Iranian natural gas and electricity supplies, two Iraqi government officials said Wednesday, citing Baghdad's inability to quickly find alternative suppliers.
"The American deadline of 45 days to stop importing Iranian gas is not enough at all for Iraq to find an alternative source," one of the officials said, referring to the temporary waiver Washington provided Iraq and a handful of other importers of Iranian energy after sanctions went into effect on November 5.
"Stopping Iranian gas after the deadline will create a real power crisis. We need more time…The Americans are completely aware of how desperately we need Iranian gas," the official added.
The anonymous official's statement comes a week after the US Embassy in Iraq gave Baghdad a month and a half to stop its energy purchases from Iran.
A second Iraqi official said that Baghdad would submit an official request to Washington to allow it to continue imports past the 45-day deadline, with the proposed imports to be paid for in foodstuffs and other "humanitarian items". Iran has already accepted the proposal, the official said.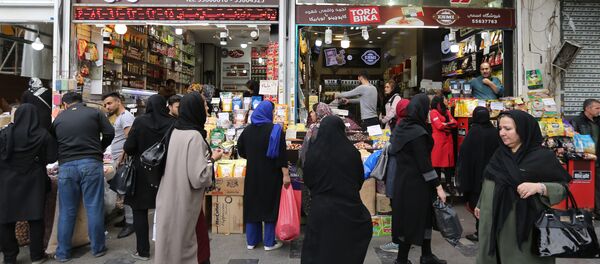 6 November 2018, 08:42 GMT
Amid tightened US sanctions pressure, Iran and Iraq are actually negotiating increasing Iraqi gas imports to the Al-Sadr, Baghdad and al-Mansuriya power plants in central Iraq via a 270 km-long pipeline, and imports to Basra in southern Iraq via a separate pipeline. Earlier this year, the director of Iran's state-run National Iranian Gas Company said that Tehran was looking to export some
50 million cubic meters per day
to Iraq by 2019, with exports already reporting a 40 percent rise over the last year.
Iraq, which remains heavily dependent on Iranian natural gas and electricity supplies in spite of being a major energy exporter itself, has been granted a waiver from the US to wean itself off of Iranian energy supplies more gradually than most US allies, who have been threatened with secondary sanctions if they violate the latest US restrictions.
Earlier this month, newly-elected Iraqi Prime Minister Adel Abdul-Mahdi vowed that Baghdad would "not be part of the [US] sanctions regime, as it will not be part of aggression against any country."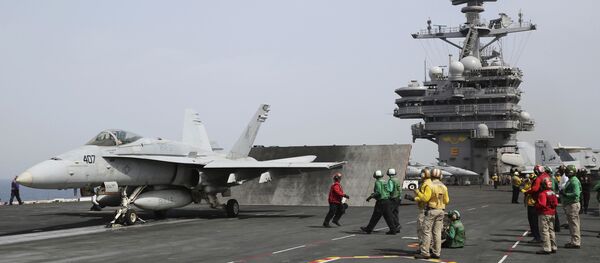 6 November 2018, 08:01 GMT
Iranian-Iraqi trade is on track to reach $8.5 billion in 2018, with Iran jumping to become Iraq's
third-largest trade partner
after Turkey and China, according to Iranian Ambassador to Iraq Iraj Masjedi. Speaking to the Associated Press on Tuesday, Masjedi
said
that so long as the companies engaged in trade between Iran and Iraq do not also do business with the US, or use US financial institutions or the dollar, they will be able to continue to trade freely.
Washington committed to reimposing tough unilateral sanctions against Iran in May after the Trump administration withdrew from the 2015 Iran nuclear deal. The agreement's other signatories, including Russia, China, Germany, France, the UK and the EU have criticised the US move, and promised to search for ways to continue cooperation with the Islamic Republic in order to preserve the landmark treaty. For their part, Iranian officials have repeatedly boasted that US threats to cut Iran's energy exports "to zero" were impossible to achieve. Iraq, China and India, the largest buyers of Iranian crude oil, have been given exemptions to the sanctions, as have Korea, Turkey, Japan, Italy, Greece, and Taiwan.