The father of Israel Defence Forces (IDF) soldier Hadar Goldin, whose body has been held by the Palestinian militant group Hamas since the 2014 Gaza War, has accused Prime Minister Benjamin Netanyahu of "turning us into a country of suckers".
"And in the Middle East it is very dangerous to be a sucker," Simcha Goldin was quoted by The Jerusalem Post as saying.
He blamed Netanyahu for "knowingly endangering IDF soldiers and civilians because Hamas has not paid anything for its behaviour in abducting a soldier".
READ MORE: Hamas Reportedly Trying to Hack Israeli Phones Using Fake Missile Warning App
"If they had signed a ceasefire agreement and demanded and received the soldiers, which the Prime Minister promised, the picture would have looked different. We would not look like suckers. The situation is getting worse from week to week," Goldin stressed.
In September, he berated Netanyahu for doing "nothing" to secure the return his son's body to Israel, something that was preceded by Goldin scolding the Israeli PM for his lack of progress in the matter.
"Hadar has been in Hamas hands for four years now. The Israeli government, which sent him to battle, is failing in bringing him back. Instead of following the directive to leave no soldier behind, the prime minister makes excuses, invents intimidations and makes threats," Goldin said.
READ MORE: Netanyahu Threatens Hamas After Recent Spike of Violence at Gaza Border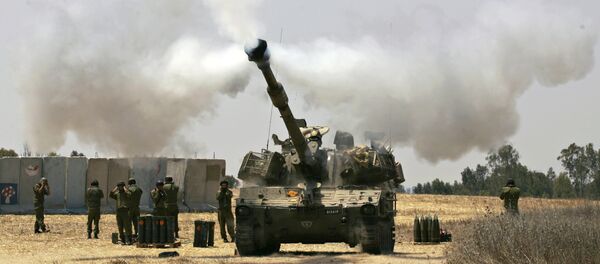 Hamas is believed to be still holding the remains of Hadar Goldin, whose body was captured by the militant group after he was killed in Gaza during the 2014 Operation Protective Edge.
Blacklisted by Israel as a terrorist organization, Hamas seeks the creation of an independent state of Palestine and wants Israel to withdraw from the Palestinian territories it occupied after the 1967 war. The group governs the Gaza Strip independently of the Palestinian Authority.