"Well, you see everything yourself — 200 kilometers [124 miles] have already been built. And the rest will be completed, " Miller told the Kommersant newpaper, when asked to comment on Sondland's claims.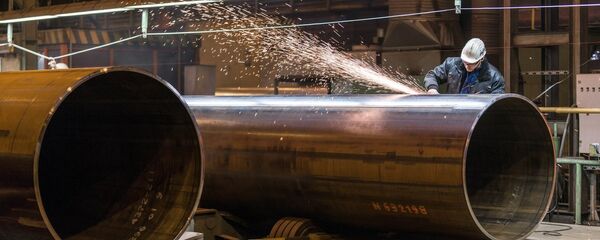 3 October 2018, 06:55 GMT
Nord Stream 2 is a joint venture of  Gazprom and five European companies. It aims to deliver 55 billion cubic meters of Russian natural gas annually to the European Union across the Baltic Sea to Germany, and is expected to be put into operation by the end of 2019. The pipeline project has been welcomed by some countries in Europe and opposed by others, fearing that it might increase their dependence on Russian gas.
The United States, seeking to promote its liquefied natural gas in the European market, has made a number of attempts to impede the implementation of the Nord Stream 2 project and even incorporated a provision for counteracting the construction of the pipeline in its Countering America's Adversaries Through Sanctions Act.