"[There is] the absence of political courage in Western capitals, in particular, in basically putting more pressure on Saudi Arabia and the UAE in terms of not taking these Yemeni civilians as hostages of this incredibly dire humanitarian embargo that they have imposed on Yemen … Unfortunately, London, Paris and Washington have made it easy on Saudi Arabia trying to avoid accountability," Stagno-Ugarte said.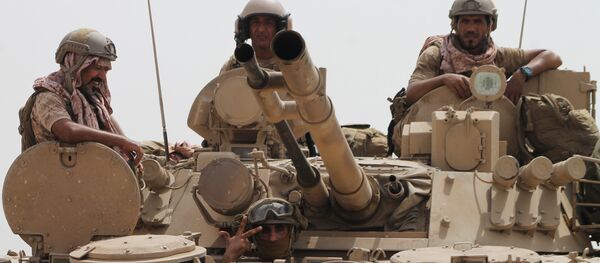 13 November 2018, 14:26 GMT
According to the HRW deputy executive director for advocacy, Western nations, with the exception of the Netherlands and Canada, were not particularly "enthused with the idea of having an independent international commission looking into alleged war crimes" in Yemen.
This position has been confirmed by a report issued in August, where UN experts found that all sides in Yemeni conflict may be responsible for war crimes.
Stagno-Ugarte stressed that "there has not been a sufficient concern for the cholera epidemic, the famine, the humanitarian embargo, but also the many war crimes that have been committed by all sides, the inability to really have credible investigations in the alleged war crimes committed by all sides."
READ MORE: Trump Nominates Ex-CENTCOM Chief to Be US Ambassador to Saudi Arabia
Rights groups have criticized the Saudi-led coalition, while the European Parliament urged for an arms embargo on Riyadh in a resolution passed in late October.
Saudi Testimony on Yemen Should Be Treated as Critically as Explanations on Khashoggi
Riyadh's statements on Yemen, where the Saudi-led coalition is backing the government against a rebel movement, should be treated just as critically as its explanations regarding the death of journalist Jamal Khashoggi in the Saudi consulate in Istanbul, Bruno Stagno-Ugarte underlined.
"If we don't believe the Saudi stories vis-a-vis Jamal Khashoggi, why would we want to believe the Saudi stories vis-a-vis the alleged war crimes committed in Yemen?" Stagno-Ugarte said.
The statement concerned the Khashoggi case, when a long-term critic of the Saudi policies, disappeared on October 2 after entering the Saudi consulate.
READ MORE: Khashoggi Killing Tape 'Shocked' Saudi Intel Officer — Erdogan
Saudi Arabia's acknowledgement that journalist Jamal Khashoggi had been killed in a fight inside the consulate came after two weeks of denials and growing pressure from the Western allies to provide explanations. Turkey, which has conducted a separate probe into the case, claims that Khashoggi was assassinated by a hit squad sent from Saudi Arabia.
Yemen Pro-Government Forces Halt Offensive on Key Port to Evacuate Civilians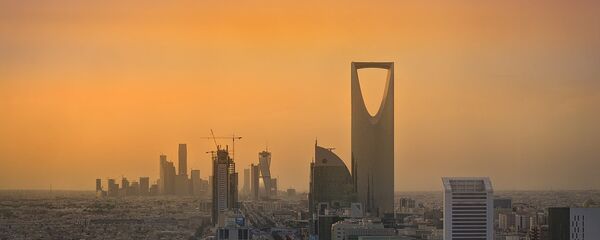 7 November 2018, 14:36 GMT
Meanwhile, a major offensive by pro-government Yemeni troops on the port city of Al Hudaydah was paused to evacuate civilians, Al Arabiya TV reported, citing military sources.
As the media defined, humanitarian corridors are being created to let civilians and aid workers escape before fighting resumed. According to the sources, the assault would continue until Al Hudaydah and the entire west coast was freed from Houthis, a Shiite rebel movement that took over much of Yemen three years ago.
READ MORE: US Mulls Ending Aerial Refueling For Saudi Coalition Jets Over Yemen — Reports
The forces loyal to President Abd Rabbuh Mansur Hadi have been aided since 2015 by a Saudi-led coalition, whose airstrikes account for the greater number of the deaths, the UN says.
The battle for Al Hudaydah, Yemen's largest Red Sea port, has disrupted humanitarian supplies to the war-stricken country, putting half of the population at risk of starvation.
The Saudi-led coalition is backing the government of the country in its clash with the Houthi movement. In particular, the coalition has been carrying out airstrikes in Yemen.