Celik added that regardless of whether a European army is created or not, "no security can be ensured in either the Balkans or Europe as a whole without Turkish involvement."
His comments came after German Chancellor Angela Merkel touted the possible pan-European army as a "good supplement to NATO."
She supported French President Emmanuel Macron's proposal, stressing that "Europe must take its fate in its own hands." In order to coordinate the issue, she also proposed to establish a "European security council."
READ MORE: 'Very Dangerous': Ex-UKIP Leader Lambasts Macron's EU Army Proposal
US Department of State spokeswoman Heather Nauert, for her part, said that Washington did not want to see NATO weaken amid European calls for an independent military.
Earlier, US President Donald Trump pointed out that it was "very insulting" of his French counterpart Emmanuel Macron to suggest that Europe should build its own military to protect it from Russia, China, and even the US.
"[…] Perhaps Europe should first pay its fair share of NATO, which the US subsidizes greatly!" Trump stressed.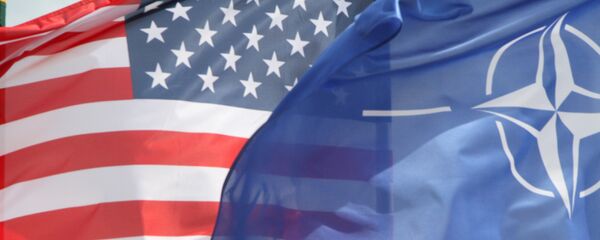 13 November 2018, 22:18 GMT
Speaking of the need for the EU to have its own armed forces in an interview with the French radio station Europe 1, Macron said that France should not just depend on the United States and that Paris will fail to protect the Europeans "unless we decide to have a true European army".
The idea of a single EU army has been floated for at least several years. Since 2013, Berlin has overseen efforts towards closer EU defence integration through the Framework Nations Concept, which envisages that Germany should share its troops and capabilities with other European countries.