"The story asserts that we knew about Russian activity as early as the spring of 2016, but were slow to investigate it at every turn. This is not true," Facebook said in a statement.
Facebook also noted that the article contained a number of inaccuracies but conceded that the company was slow to notice the alleged Russian activity.
"We've acknowledged publicly on many occasions — including before Congress — that we were too slow to spot Russian interference on Facebook, as well as another misuse," the statement stressed.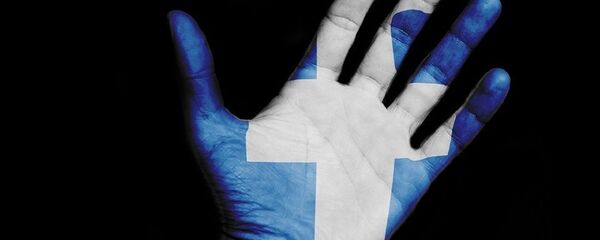 12 November 2018, 17:53 GMT
In addition, the company said that it ended the contract with Republican consulting firm Definers Public Affairs on Wednesday after the company's tactics in dealing with critics of the social network were scrutinized in the article.
Facebook's comments come after the New York Times published an article on Wednesday that described Facebook CEO Mark Zuckerberg and COO Cheryl Sandberg as so bent on growing the business that they ignored warning signs related to Russian activity, presumably connected with alleged Moscow's meddling in the 2016 presidential election on their platform and then sought to conceal them from public view.
Russia, in its turn, has repeatedly denied interfering in the US political system, saying the allegations were made up to excuse the election loss of a presidential candidate as well as to deflect public attention from actual instances of election fraud and corruption.