Israeli and Saudi agents were among terrorists believed to have been killed during a recent Iranian missile strike, Islamic Revolutionary Guard Corps Aerospace Force commander Brig. Gen. Amir Ali Hajizadeh has said, Iran's Ahlul Bayt News Agency reports.
According to the general, the Revolutionary Guard targeted a terrorist meeting with a precision missile strike, killing militants as well as Israeli and Saudi representatives said to have been present. 
"In another operation targeting the fortress of the 'democratic terrorists', we targeted two meeting rooms where representatives of the Saudi and Zionist regimes were also present and engaged in discussion," Hajizadeh said during a speech in northern Iran on Wednesday.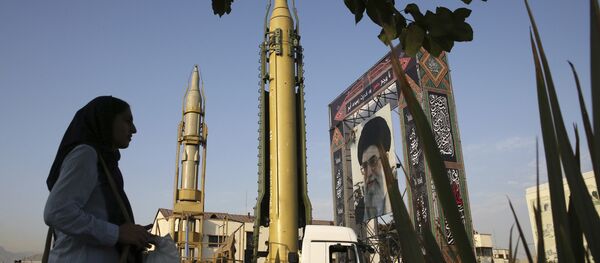 4 November 2018, 14:45 GMT
Hajizadeh accused Saudi Arabia, the United Arab Emirates and Israel of attempting to foment unrest in the Islamic Republic, and suggested that these countries want Iran to suffer a Syrian-like crisis.
Citing a separatist precision airstrikes on suspected Daesh (ISIS)* terrorist targets, the senior officer said that "both these examples show our forces' intelligence capabilities and military might."
Hajizadeh did not specify which recent Iranian strike killed the suspected Israeli and Saudi agents. Iran carried out multiple operations in Syria and Iraq in recent months targeting Iranian Arab nationalist terrorists and Iranian Kurdish separatists suspected of carrying out terror attacks inside the Islamic Republic.
On October 1, the Iranian military conducted missile strikes in Syria against Arab Struggle Movement for the Liberation of Ahvaz (MALLA) ringleaders who claimed responsibility for the September 22 attack in the city of Ahvaz, southwest Iran which killed 25 soldiers and civilians and injured 70 others.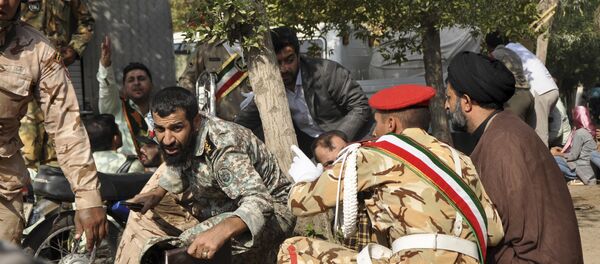 16 October 2018, 22:06 GMT
On October 17, the Revolutionary Guards
reported
that five more terrorists had been killed in operations northeast of Baghdad, Iraq including Abu Zahi, the suspected "mastermind of the recent crime in Ahvaz."
In September, the IRGC conducted separate missile strikes against Iranian Kurdish militants known as the Democratic Party of Iranian Kurdistan (PDKI) in Iraqi Kurdistan. Tehran classifies the PDKI as a terrorist group over a series of hit-and-run attacks on Iranian border guards and other targets in western Iran in recent months.
In October, Iranian intelligence reported that in the course of an operation to destroy a PDKI cell, they found documents indicating support for terrorist attacks in Kermanshah from unnamed hostile Arab countries.
*A terrorist group outlawed in Russia and many other countries.