US President Donald Trump has officially nominated Lana Marks, a fashion accessories designer and member of Trump's Mar-a-Lago club in South Florida, as the US Ambassador to South Africa.
Lana Marks, who is about to become the fifth Mar-a-Lago club member to be recruited by the president for diplomatic positions, is the owner of the eponymous fashion brand which specializes in exotic leather accessories and is famous for creating some of the world's most expensive handbags.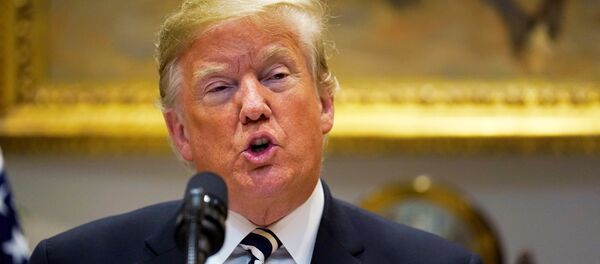 14 November 2018, 02:54 GMT
Rumour of Marks' impending nomination started circulating in October, with media outlets being quick to point out that she has over a half dozen past lawsuits against in her in the states of Colorado, New York, California and Florida.
She is also reportedly accused of cheating her attorneys, accountants, landlords and employees out of promised payment, and is involved in multiple legal battles in South Africa and Israel with her siblings regarding a family trust.
The position of US ambassador to South Africa has remained vacant since the departure of Patrick Gaspard in December 2016, with the US diplomatic mission in the country currently been overseen by Charge d'Affaires Jessye Lapenn.