Calvin Jackson, an organizer with Vote16DC, a coalition of youth, adult allies and organizations that believe DC should lower the voting age, joined Radio Sputnik's By Any Means Necessary to discuss the challenges to building an electoral movement in support of the policy.
​According to the Vote16USA website (of which Vote16DC is a subset), there are many reasons to lower the voting age, including the fact that it encourages effective and relevant civic learning.
"Students learn best when the material presented is relevant to their lives, and civics classes fall short when they teach young people how government works without any ability to actually participate in it. Letting 16- and 17-year-olds vote will bring much-needed relevance to civics classes," the organization states on its website.
"Ultimately, we are trying to create lifelong voters here in DC," Jackson told hosts Eugene Puryear and Sean Blackson.
"People might ask, 'I thought you had to be 18 to vote. Is this even legal?'" Puryear asked.
"Yes, it is legal," Jackson responded. "The only prohibition on age in the [US] Constitution says that no law should be made prohibiting anyone over the age of 18 from voting. So there is nothing in the law that says anything about anyone voting below the age of 18. A lot of the laws are made on an arbitrary basis. I think with the culture right now, and the youth movement, it is certainly time for youth to vote," he added.
In fact, the youth deserve a right to vote because many political issues affect them, according to Jackson.
"We have 11,000 youth here [in DC]. Most of them are people of color here in DC. Many of them see their city shifting. A lot of them pay taxes. A lot of them are affected by issues from gentrification to gun rights to health care. These people are engaged. These youth are donating money to philanthropies. They are organizing [protests] like March for Our Lives and walkouts here in DC," Jackson added.
"Giving these youth the right to vote ensures that their voices are heard. The people who were [historically] allowed to vote were white men with property. As we've seen over the last 100 to 200 years, each group slowly but surely got their right to vote: white men who didn't have property, black men, women, people 21 or under and then people 18 or younger," Jackson added.
In fact, research shows that 16 and 17 year olds are intellectually ready to vote.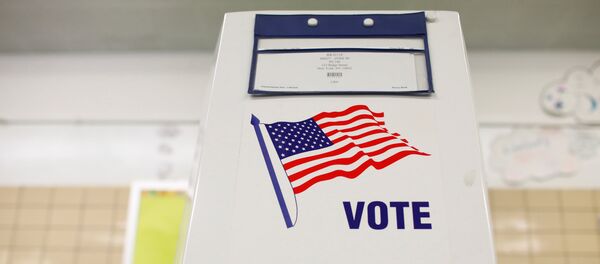 9 November 2018, 19:50 GMT
"Science shows that a person starting at the age of 16 develops a cold cognition, and that means that they have the ability to make a measured decision within a calm, low stress context. These [decisions] are different than smoking or drinking. Those are sensational decisions based on hot cognition. We're not trying to redefine what it means to be an adult. We are trying to give youth the right to vote," Jackson added.
In April, DC council member Charles Allen introduced legislation to lower the voting age to 16 in the city, after seeing hundreds of students partake in the March for Our Lives protest to end gun violence. However, on Tuesday, DC council lawmakers in the body voted seven to six to table the bill.
"Yesterday, unfortunately, it [the bill] was tabled with no discussion. So, there is no future date to have a voting on this bill," Jackson told Sputnik.
"And usually when that happens, it is an effort to try to kill the bill. It's going to be put away a little longer, and we are going to have way more support the next time this is introduced at council."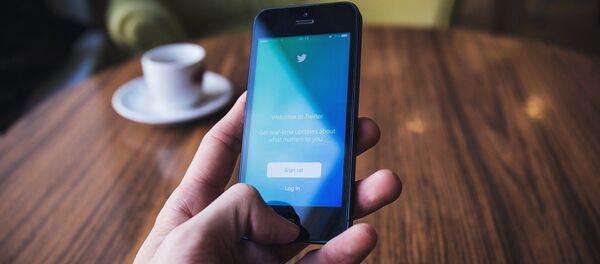 3 November 2018, 11:07 GMT
"One of the pushbacks we get [from opponents of the bill] is 'my daughter is immature' or 'my cousin is immature.' We have a different culture here. Internationally, this is not an abnormal thing at all. America just has a culture of, I believe, voter suppression," Jackson added.
According to Vote16USA, there are 20 countries that allow teens under the age of 18 to vote, including Argentina, Germany and Sudan.