When asked whether he believed that the US sanctions will help force or persuade Iran to scale back its presence in Syria, Jeffrey said Wednesday, "I do."
Jeffrey also noted that Iran is not increasing its presence in the war-torn country.
"They are not expanding. Again, the military situation right now is frozen on the ground, and there is very little Iranian combat involvement other than some movements in the vicinity of some ISIS [Daesh*] elements," he said. "I can't get into questions whether they are pulling back or slowing down at this point," Jeffrey added.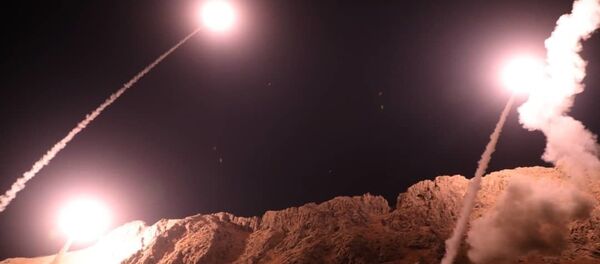 5 November 2018, 11:06 GMT
READ MORE: Daesh Reportedly Threatens to Carry Out More Attacks Against Iran 
The United States is seeking Iranian forces withdrawal from Syria, insisting that their presence in the country reduces the possibility of achieving a political settlement to the crisis and hinders the struggle against Daesh.
In late September, Jeffrey pledged that the United States would maintain its presence in Syria until Daesh is defeated, the Iranian forces are expelled and a peaceful settlement is achieved.
Syria has been in a state of civil war since 2011, with the government forces fighting against numerous opposition groups and terrorist organizations.
Jeffrey also told reporters that the United States will hold Russia responsible for honoring its pledge to launch Syria's Constitutional Committee by the end of 2018.
"Our goal, which again was supported by Russia, France, Germany and Turkey and agreed on October 27 in the Istanbul communique, is to establish this constitutional committee by the end of the year," Jeffrey said. "We will hold Russia to account for its commitment to convene the constitutional committee by then, and we expect it to use its influence to bring the Damascus regime to the table."
*Daesh (also known as ISIS/ISIL/IS) is a terrorist group banned in Russia and many other countries.