It's difficult to pinpoint the precise moment the term 'fake news' entered the Western political and media lexicon, but the election of Donald Trump as US President certainly turbocharged its usage. For the controversial leader and his supporters, the label can be automatically applied to any and all media reporting critical of him, while his opponents play much the same game when roles are reversed.
This tit-for-tat sparring inspired TJ, director of the Institute for Peace Research, to write a book on the subject — the fruit of his labours, Real Fake News: Techniques of Propaganda and Deception-based Mind Control, was published in September.
"All that talk made me think 'hang on a minute, we've always had fake news'. It's the nature of power — all power structures want to maintain and expand their power, so it's therefore important to present information that benefits them, and keeps populations in a psychological and/or intellectual prison. The 'fake news' peddled by elite financial, commercial and political financial interests, duly regurgitated by major media organizations, eclipses any bogus story perpetuated by alleged 'bots' on Twitter, or whatever," TJ says.
Babylonian Beginnings
In his work, TJ traces the birth of fake news all the way back to ancient Babylon, when rulers sought to perpetuate the notion they were descended from Gods and thus had a right to dominate and control the populace — history's first recorded instance of the 'divine right of kings'.
Similarly, Plato famously popularized the idea of the 'noble lie' — privileging untruths told for the benefit of elites and the population alike. These ideas very much endure in the modern day — TJ notes Wikileaks' dump of the Clinton campaign's internal emails amply demonstrates her team felt it wouldn't be good, or necessary, for Hillary's supporters to be aware of her close connections to Wall Street, so did their utmost to conceal the mephitic kinship.
Hillary Clinton and Goldman Sachs CEO Lloyd Blankfein
"Elites the world over are acutely aware information is power, and actually quite open about their use and abuse of the news to shape public perceptions and preserve sociopolitical conditions benefitting them. For instance, the UK Ministry of Defence regularly publishes projections of how planners think the world will look in 10 — 20 years, and they routinely note the media is one of the key ways to maintain the current paradigm, and discuss the various ways information can be 'weaponized' against the public," he says.
TJ suggests elites shape and control the public mind so effectively because they exploit fundamental facets of human nature. First, the well-established instinctive inclination to reflexively believe something reinforcing one's existing beliefs, rather than assessing whether alternative facts or viewpoints have any value, or indeed considering whether what one believes might be wrong, or informed by confirmation bias.
This tendency is greatly exacerbated by the use of internet and social media algorithms that present a 'personalized' picture of the world to users, unfailingly presenting individuals with content they want to see, and tacitly suppressing information contrary to their existing opinions.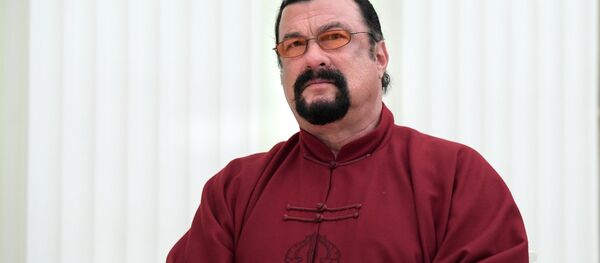 10 October 2018, 04:44 GMT
"Elites also know how easy it is to exploit guilt, which is why atrocity propaganda is so widespread today. Most sympathize with the victims of major atrocities, and naturally want to do something to help, so this aspect of human nature can be easily manipulated to justify aggressive foreign policy actions — 'look at what we're letting happen to poor defenceless people, we have a responsibility to protect them' etcetera. It's funny, when it comes to the economy, the powerful are quick to say people are naturally selfish, so it's everyone for themselves, but when it comes to foreign policy, we should care about our fellow human beings and do something to help," TJ says.
Absence is Evidence
As the academic's work makes clear, atrocity propaganda doesn't even need to have any grounding in reality whatsoever. In the lead-up to the NATO-backed violent overthrow of Libyan leader Muammar Gaddafi in 2011, the mainstream media was awash with reports government forces fuelled by viagra were conducting mass rapes of civilians, and planning a borderline genocidal massacre of rebel forces — claims used to justify the imposition of a no-fly zone over the country, and NATO airstrikes.
The stories were subsequently found to be entirely without foundation — similarly, serious question marks hover over the veracity of numerous claimed chemical weapons attacks in Syria, which likewise have provided a pretext for Western attacks on the country.
© Flickr / Thierry Ehrmann
Sirte was once home to Libya's former dictator Muammar Gaddafi before he was killed by a NATO-led rebellion in 2011.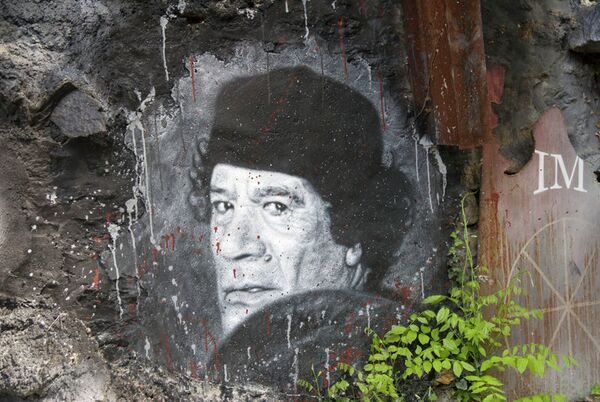 Sirte was once home to Libya's former dictator Muammar Gaddafi before he was killed by a NATO-led rebellion in 2011.
© Flickr / Thierry Ehrmann
"It's especially easy to exploit guilt when you present bite-sized news reports about an atrocious event stripped of all context, and exclude the voices of people who are actually on the ground. Occasionally, contradictory voices do filter through the system, although largely by accident. For instance, the BBC made the mistake of inviting Peter Ford, former UK ambassador to Syria, on air to discuss chemical weapons attacks — he quickly demolished their propaganda. He hasn't been invited back since," TJ says.
Ford is surely but one of a great many talking heads to effectively be banned from appearing on the BBC for daring to state views and evidence contrary to ascendant elite narratives. However, the British state broadcaster's blacklisting activities also extend to its own employees — in April 2018, the BBC admitted that for decades, job applicants and serving staff were subject to political vetting by MI5, in an effort to prevent "subversives" gaining employment with the Corporation.
Often, individuals were ostracized on extremely tenuous grounds. For instance, respected film director John Goldschmidt was blacklisted in the late 1960s, with two projects he was working on for the Beeb cancelled midway through production without warning or explanation — MI5 deemed him a potential subversive as he'd spent a few weeks in Czechoslovakia in his youth, as part of a student exchange program. Similarly, award-winning journalist Isabel Hilton was refused a job by BBC Scotland in 1976 — that she spoke Chinese and had been a member of Scottish China Association at Edinburgh University made MI5 extremely anxious.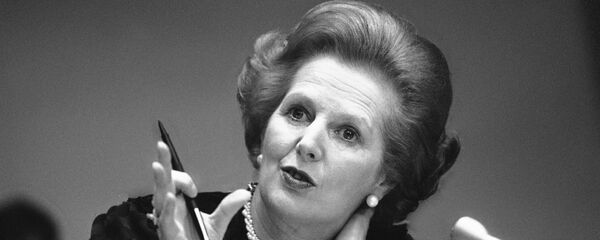 Under the policy, popular children's book author and playwright Michael Rosen was also outright sacked from the BBC in 1972 while a graduate trainee for a number of 'transgressions', including student activism at Oxford, and producing a film featuring clips of US soldiers being tested with LSD. The American Embassy in London complained about the project to both MI5 and the BBC directly, whereupon Rosen was shown the door.
The policy was wound down in the 1990s, and it's unknown whether any comparable structures existed at other major news organizations — although City University research suggests dissenting voices remain rare in the British mainstream media. The 2016 study concluded UK journalists are overwhelmingly white, male, and elite-university educated — and are far more trusting of politicians, the government, police and military than the general population, which the study's authors partly attributed to reporters' "reliance on these institutions as sources of information".
Such widespread faith in the establishment may account for why so many prominent reporters see no problem with maintaining close relationships with the intelligence services. The Guardian's Luke Harding has frequently, openly and proudly advertised his warm bond with British spying agencies in articles and books — and equally frequently been condemned for uncritically running stories of questionable probity potentially provided to him by agency staff. In a September article he claimed Russian diplomats had held secret talks in London with associates of WikiLeaks founder Julian Assange, in an attempt to assist in his escape from the UK. The covert action would've allegedly seen Assange smuggled out of the Ecuadorian embassy in Knightsbridge under cover of Christmas Eve in a diplomatic vehicle and transported to Moscow.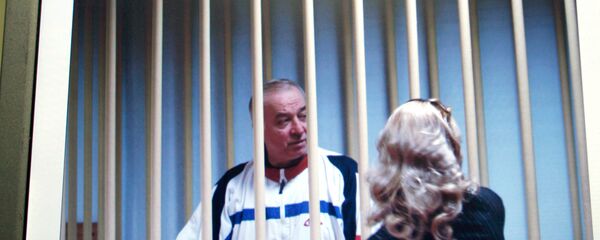 5 October 2018, 15:26 GMT
The story was entirely based on the testimony of anonymous sources, the identity of which Harding didn't even hint at in the piece. In response, Craig Murray, former UK Ambassador to Uzbekistan, slammed the article, calling it a "quite extraordinary set of deliberate lies" and "entirely black propaganda" published by an "MI6 tool".
"I was closely involved with Julian and with Fidel Narvaez of the Ecuadorean Embassy at the end of last year in discussing possible future destinations for Julian. It is not only the case Russia did not figure in those plans, it is a fact Julian directly ruled out the possibility as undesirable. The entire story is a complete and utter fabrication. It is very serious indeed when a newspaper like the Guardian prints a tissue of deliberate lies in order to spread fake news on behalf of the security services. I cannot find words eloquent enough to express the depth of my contempt for Harding and Katherine Viner, who have betrayed completely the values of journalism," Murray wrote.
© Sputnik
A grinning Luke Harding and Mark Urban in conversation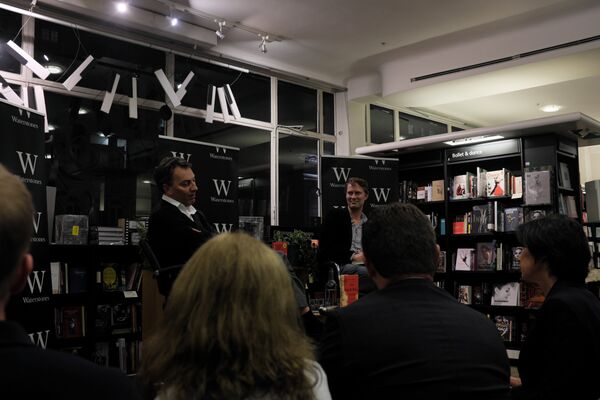 A grinning Luke Harding and Mark Urban in conversation
Similarly, in 2007 the Campaign Against Sanctions and Military Intervention in Iran
published an analysis
 of 44 articles written by Daily Telegraph Defence Editor Con Couglin on Iran — including stories suggesting North Korea was helping Tehran prepare a nuclear weapons test, and the country was grooming Bin Laden's successor. They found the pieces almost invariably were based on "unnamed or untraceable" sources in intelligence agencies or the UK Foreign Office and "published at sensitive and delicate times" when there'd been "relatively positive diplomatic moves" towards Iran, and contained 'exclusive revelations' about Iran combined with eye-catchingly controversial headlines, which were typically based on a single sentence in the wider article.
Prison Break
Despite his bleak analysis, TJ does not view the elite monopoly on information as insurmountable, or invincible — there's much individuals and groups can do to shatter the stranglehold.
"People should keep a keen eye on sources that analyse news reporting and misreporting, such as Glasgow University Media Group and MediaLens, which offer alternative information and tell you what media coverage is actively omitting from the real story. However, change must come from within too — people should divorce themselves from preconceptions, and question their beliefs wherever and whenever possible. When presented with information that doesn't conform to our predispositions, we should ask ourselves whether it's true, rather than reflexively dismissing it outright," TJ says.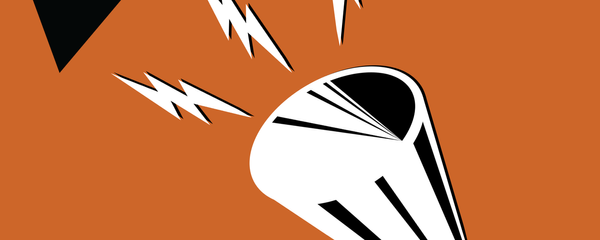 While having less trust in the media more generally is a must, the academic also warns against placing too much faith in alternative news outlets and social networks, despite them being valuable resources with a significant positive potential.
"Independent media is growing in size and strength, but its overall reach is still relatively tiny — while print circulation is obviously down, people still get the vast bulk of their information from mainstream outlets. Similarly, social media could've democratized the spread of information, but it hasn't — and in fact any such potential has probably been neutered by the proliferation of 'fact-checking' resources, which are anything but unbiased and disinterested arbiters of truth," TJ notes.
One-such 'fact-checker' is the Atlantic Council, a NATO-offshoot with a board of directors comprised of a 'who's who' of contentious US political figures, including Henry Kissinger, Condoleezza Rice, Colin Powell, Robert Gates, Michael Hayden and David Petraeus, among others.
It partnered with Facebook in May to "independently monitor disinformation and other vulnerabilities" and combat the spread of fake news on the platform. To date, the collaboration has resulted in untold hundreds of pages and personal accounts being shut down — rather than being promulgators of propaganda though, the overwhelming bulk of the banished were alternative news sources, political organizations and individuals, highlighting issues and events the mainstream media downplays or ignores, such as US interventionism, drug legalization and police brutality.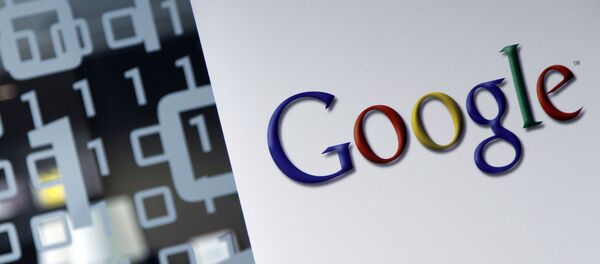 Moreover, that elites exploit social media's information-sharing capabilities to suit their own objectives is well-established.
"The US State Department has used major social networks to recruit revolutionaries on several occasions, most notably during the 'Arab Spring', connecting 'moderate rebels' — actually violent jihadist lunatics — in select countries. Washington wanted Assad, Gaddafi and Mubarak gone, because they weren't following orders — but there were no Twitter or Facebook 'revolutions' in the Gulf states, because the American empire wanted their rulers to remain in place. In Cuba, the CIA even went as far as creating a social network for the same purpose," TJ concludes.
The views and opinions expressed by the contributors do not necessarily reflect those of Sputnik.