A strong earthquake struck at a depth of 33 km (21 miles) about 161 km (100 miles) east of Kirakira, a provincial capital in the Solomon Islands, the United States Geological Survey said.
There was no immediate reports of damage or casualties as well as there was no immediate tsunami threat.
READ MORE: Coolest TV Host Ever Refuse to Evacuate During Earthquake (VIDEO)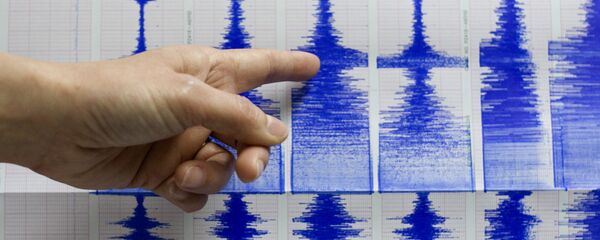 14 November 2018, 22:00 GMT
The earthquakes with magnitude 6.0 up to 6.9 are considered to be strong earthquakes according Richter magnitude scale. Strong earthquakes can cause damage to some well-built structures in populated areas and are usually felt in wider areas with a range up to hundreds of miles/kilometres from the epicentre.
Kirakira the provincial capital of the Makira-Ulawa Province, Solomon Islands. It has a population of approximately 3500 people.