Trump underlined on Friday, the world's two largest economies continued to work on a deal to eliminate trade tensions, thus, he noted, Washington may not need to impose further tariffs on the trade opponent, as Beijing wants to make a deal.
"We put on tariffs on $250 billion (worth of goods) and we have another $267 billion to go, if we want to. We may not have to do that," Trump told reporters at the White House, adding that "China wants to make a deal."
US President addressed the ongoing trade dispute with Beijing, noting that the latest list of China's trade proposals was pretty complete.
"They sent a list of things that they're willing to do, which was a large list, and it's just not acceptable to me yet," Trump said, though he added that on four or five outstanding issues remain.
Trump added the list included 142 items, but complained that four or five "big things" were left out.
"I think we'll probably get them too," he explained.
READ MORE: China, US Resume High-Level Talks to Resolve Trade War — Commerce Ministry 
He expressed hope that the US would come up with a trade agreement with China, however, he stressed, to attain that, a reciprocal trade was required.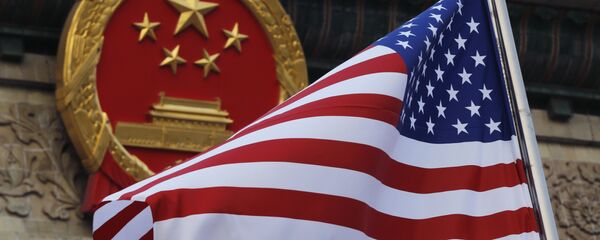 13 November 2018, 05:14 GMT
Trump's comments come after the Chinese Commerce Ministry's spokesman Gao Feng stated on Thursday that China and the United States have resumed high-level bilateral consultations which will focus on resolving ongoing trade and economic disputes. 
China and the United States are currently engaged in a major trade spat that resulted from US Donald Trump introducing steel and aluminum import tariffs in March. Tensions deepened in late May when Washington announced that $50 billion worth of Chinese goods would be subject to 25 percent tariffs. Since then, the two countries have exchanged several rounds of trade duties against each other.