Special Operations Chief Edward Gallagher, a highly decorated Navy SEAL medic and sniper, is under investigation for committing war crimes in Iraq.
Gallagher served with the elite SEALs for almost 20 years, but is currently being detained and facing severe punishment for indiscriminately shooting at civilians and performing his reenlistment ceremony while posing with the corpse of a teenage Daesh* militant who he stabbed to death.
READ MORE: ICC's Inquiry Into US War Crimes: Will Justice Be Served?
He has been charged with premediated murder, bringing "discredit upon the armed forces" and obstruction of justice, in addition to several other charges, for which he is likely to be handed a life sentence if found guilty.
He has vehemently denied all of the charges, but the case has already damaged the SEAL's reputation, with several others, including a lieutenant, accused of turning a blind eye to Gallagher's war crimes.
A two-day preliminary hearing which took place at Naval Base San Diego and ended on Thursday featured testimony from other SEALs in his platoon, who described him as "reckless" and "bloodthirsty."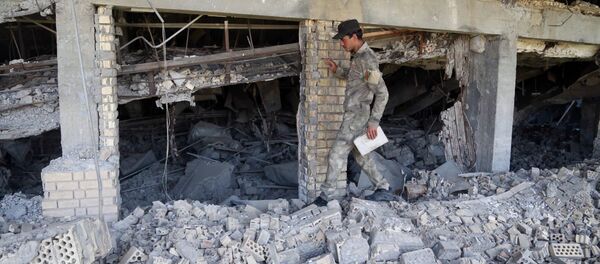 While on tour in Iraq, Gallagher shot at a girl walking along a riverbank and gunned down an elderly man, threatening to kill his comrades if they reported him, witnesses said at the hearing.
Special Agent Joe Warpinski of the Naval Criminal Investigative Service said some SEALs who served with Gallagher claimed they spent more time protecting civilians from him than fighting Daesh.
Reacting to the allegations, his wife, Andrea, insisted that he is a "lifesaver", and his lawyer, Phillip Stackhouse, vowed to get testimony from "many more SEALs" to exonerate Gallagher.
*Daesh (also known as ISIS/ISIL/Islamic State) is a terrorist group banned in Russia and many other countries.
READ MORE: Over 200 Mass Graves Discovered in Iraq — UN Report