According to Bloomberg Economics experts, Russia's GDP is now 10 percent less than what was forecast in late 2013.
The analysts noted that this dynamic was partly due to fluctuations in oil prices, inflation targeting, and sales in emerging markets, but clarified that sanctions also played a large role.
READ MORE: China Ready to Boost Trade With Russia — Chinese Premier
According to experts, this factor questions the Russian government's predictions that reforms and investments will help the country's GDP to reach sustainable growth at a pace of more than 3 percent by 2021.
The study's results come after Bloomberg's 2013 forecast predicted that Russia's economy would grow at an annual rate above 2 percent for four years.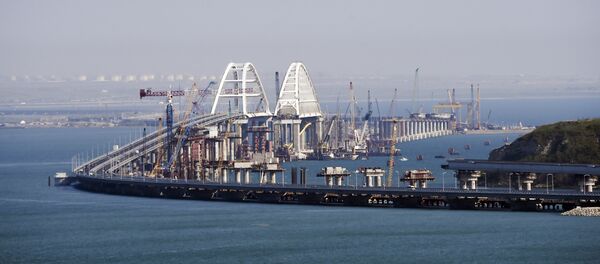 8 November 2018, 17:30 GMT
However, the country's GDP growth slowed to 0.7 percent in 2014. The economy then fell 2.5 percent in 2015 and another 0.2 percent in 2016 but managed to recover last year to 1.5 percent growth.
The economy downgrade is partly due to the deteriorated relationship between Moscow and Western states following the situation in Ukraine and Crimea's reunification with Russia, as the West imposed sanctions against Russia over its alleged interference in the Ukrainian conflict.
In turn, Moscow responded by introducing restrictions on food imports from the countries that supported the sanctions. Since then, the Russian authorities have repeatedly stated that the use of sanctions against the country is counterproductive and called for the normalization of relations.