The rapid development of land warfare and technology in the 21st century should not prevent China's ground forces from moving beyond a strategy of simple self-defence, the South China Morning Post (SCMP) cited the People's Liberation Army (PLA) as saying in a commentary on its social media account.
The article also underscored the importance of bolstering closer cooperation with the air force and the strengthening of cyberwarfare capabilities in response to "evolving threats on new battlefields."
READ MORE: PLA Xinjiang Troops Upgrade Training to Boost Counter-Terror Efforts
"Proactive planning could break a passive situation and completely control the outcome of warfare. If a land war is fought according to pre-designed plans, troops […] can strike enemies by surprise and make maximum use of weaponry, bringing the possibility of victory closer by leaps and bounds," the commentary emphasized.
Additionally, the PLA touched upon the "inevitable" use of unmanned aerial vehicles which could supply planners with real-time battlefield information and remain in the air for days at a time as "technology changed the face of combat".
In this vein, the SCMP quoted Hong Kong-based military commentator Song Zhongping as saying that future warfare may see Chinese ground forces fighting "on islands or deep in the mountains, thus requiring the army to better master the ability to better collaborate with other military services".
READ MORE: Advanced Weapons Showcase Rapid Military Development at China's PLA Exhibition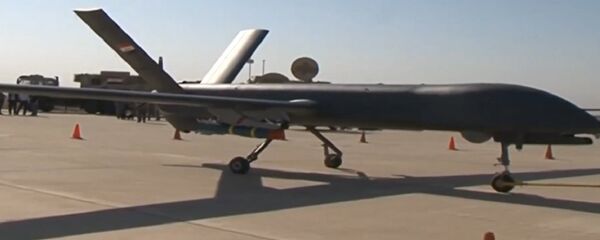 9 February 2018, 00:37 GMT
Speaking a Chinese Communist Party Congress back in 2016, Chinese President Xi Jinping pledged to transform the country's army into a world-class fighting force by 2050.
He stressed that China must build powerful ground forces, an ocean-going navy, a modern air force, a strong rocket force and a capable strategic support force.
Furthermore, he added, the military must have strong joint operations capabilities between theatres and a modern combat system with "distinctive Chinese characteristics."