According to the latest data provided by French Interior Minister Christophe Castaner, the number of people injured during the protests has increased up to 106.
"As of 15:00 [14:00 GMT], according to the nationwide preliminary figures, about 244,000 protesters took part [in the demonstrations] … one person died and 106 more were injured with five of them having sustained severe injuries," the minister said.
The Interior Ministry said that 52 people had been detained during the protests.
According to the BFMTV broadcaster, most of the injured people were wounded by cars that plunged into crowds of people, who blocked the roads. One of such incidents in the department of Isere left one of the protesters dead.
READ MORE: French PM Rules Out Abolishing Fuel Tax Hike Despite Upcoming Protests
France Info reported earlier in the day that protesters, wearing high-visibility yellow waistcoats, were blocking roads by erecting tire barricades and walking slowly in big groups, while drivers are also impeding traffic.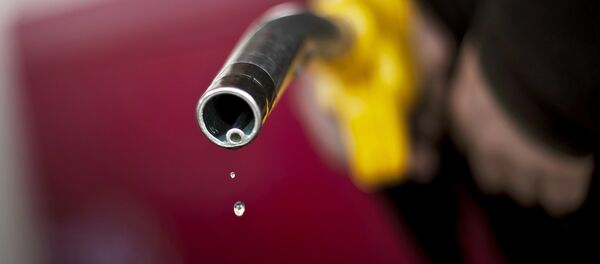 17 November 2018, 08:05 GMT
The demonstration in Paris began early in the morning: the protesters first gathered at one of the entrances to the city, then blocked part of the Boulevard Peripherique, the city's ring road.
Protesters are demonstrating against petrol price hikes throughout France. The angry motorists' movement emerged in social networks; the 'Yellow Jackets' are threatening to block roads throughout the country, demanding that the authorities reduce fuel taxes.
The 'Yellow Jackets' are upset over rising fuel prices as well as petrol taxes: for the year in France, the price of petrol has increased by 10-15%, and the price of the most popular diesel fuel in the country rose 24%. Now the cost of a litre of fuel often exceeds 1.60 — 1.70 euros.
Follow Sputnik feed to find out more.