Hamas, the Palestinian political and militia group administering Gaza, has warned Israel against "testing" its military capabilities, warning that another Israeli raid into the Gaza Strip would lead to rocket attacks against Tel Aviv. Speaking at an Friday event dedicated to Palestinians who were killed in recent clashes with Israeli forces, Hamas in Gaza leader Yahya Sinwar said further Israeli military operations would only lead to Israel having to agree to prisoner swap deals involving "thousands of prisoners" in their aftermath.
"I advise Israel not to try and test us again," Sinwar, said. This time you did not have a lot of casualties and you managed to rescue your special forces. You should not try again, because next time you will have to release thousands of prisoners," he added.
Saying that he has spoken to Muhammad Dief, the leader of Hamas's military wing, Sinwar warned that new Israeli operations would mean fresh Hamas rocket attacks on Israeli cities. "Dief asked me to say that Tel Aviv and Gush Dan [the greater Tel Aviv area] are next. The first barrage to hit Tel Aviv will surprise Israel," he warned.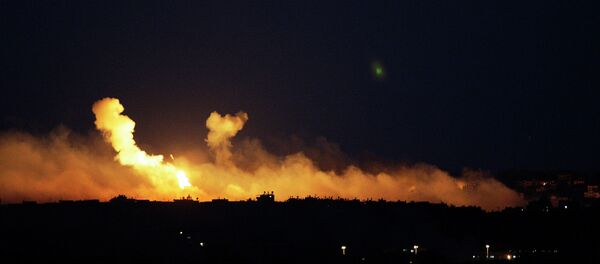 16 November 2018, 16:52 GMT
Waving a handgun he said had been taken from Israeli special forces after a botched raid in Gaza took place Sunday, November 11, Sinwar warned that Hamas's hands were "on the trigger" and their eyes were "open."
"Whoever tests Gaza will find only death and poison. Our missiles are more precise, have a greater range and carry more explosives than in the past," he threatened.
Sunday's covert operation by Israeli commandos in Gaza left one Israeli soldier dead and another injured, and prompted Hamas to fire over 460 rockets and mortar shells into southern Israel. The Israeli Iron Dome missile defence system is believed to have intercepted about a quarter of them. Several dozen missiles and shells landed in Israeli cities and towns, killing one civilian and injuring dozens more. Others landed in farmlands, causing damage to crops and property. Israel retaliated, targeting 160 sites in the Gaza strip allegedly connected with Hamas and other militants, including four facilities it said were "key strategic assets," before signing a ceasefire on Tuesday.
Avigdor Lieberman resigned as Israel's defence minister due to the ceasefire, with Israel's immigration minister following soon after. Israeli political observers think the resignations from Netanyahu's cabinet may result in early elections. On Friday, a Likud Party spokesperson said the prime minister would handle the defence portfolio himself after failing to reach an agreement with coalition partner Naftali Bennett of the Jewish Home Party.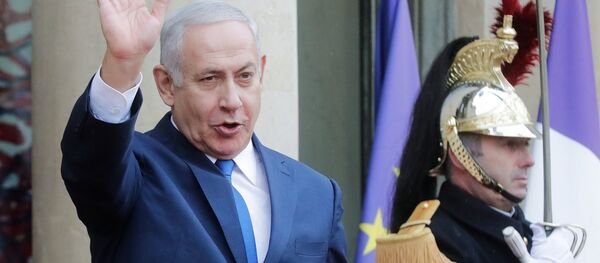 16 November 2018, 23:07 GMT
Long-simmering tensions between Israel and Palestinians in the Gaza Strip escalated in March, when Palestinian groups began the so-called 'Great March of Return', demanding that refugees and their descendants be allowed to return to their ancestral territories in what is now Israel. The violence has left nearly 200 Palestinians dead and thousands injured. An Israeli soldier was also killed, and half a dozen were injured. Rocket, mortar and arson balloon attacks on Israel have led to several civilian casualties and extensive property damage in southern Israel.
The latest round of violence hit the border area on Friday, with least 40 Palestinian protesters injured in renewed clashes with Israeli troops, who used rubber bullets, live ammunition, and teargas to disperse them.