The father and coach of UFC lightweight champion Khabib Nurmagomedov has not ruled out that after taking out Irish rival Conor McGregor in the octagon, his son may fight McGregor in the boxing ring.
"As for the boxing rules-based fight against Conor, we are interested in such a rumble. Khabib has showed that he is able to defeat MMA stars. He talked about this [possible fight] before, but few people believed it. However, after his brilliant victories over Michael Johnson, Edson Barboza and Conor McGregor those people begin to believe in this," Abdulmanap  Nurmagomedov told the Russian daily newspaper Izvestia.
READ MORE: Twitter Electrified, Baffled by Possible Nurmagomedov-Mayweather Matchup
He added that Khabib has all the key skills to win such a fight, where he could specifically demonstrate his endurance.
"I recall his five-round fight with [US MMA fighter] Al Iaquinta, in which Habib showed his willingness to fight in absolutely any capacity, specifically using his light left jab and ground fighting,"  Abdulmanap Nurmagomedov pointed out.
The interview came after retired boxing champion Floyd Mayweather agreed to a bout with Nurmagomedov in mid-October, suggesting that they would take the fight to the boxing ring rather than the octagon, because it was Khabib who "called me out."
READ MORE: WATCH Conor McGregor and Khabib Nurmagomedov Fans Clash in Las Vegas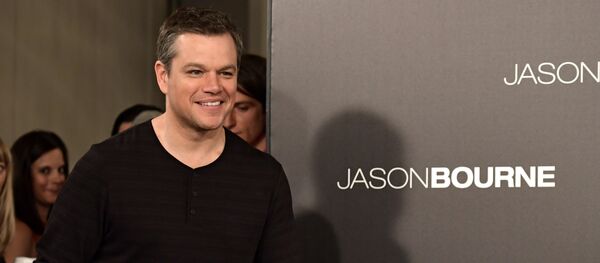 6 October 2018, 02:38 GMT
Earlier that month, the highly-anticipated fight between Conor McGregor and Khabib Nurmagomedov took place in Las Vegas as the two competed for the lightweight championship title at UFC 229.  Khabib beat his rival in the 4th round via submission.
In August 2017, Mayweather and McGregor converged in the ring according to the rules of boxing. The American knocked out the legendary Irish MMA fighter in the 10th round.