Earlier in the day, the US Justice Department said in a court filing that it is engaging in talks about possibly resolving the case of Butina and asked that the court postpone a status conference for two weeks to determine whether the parties can make a deal.
"On November 15, 2018, Defendant Maria Butina filed a Motion to Dismiss or Compel Election between Multiplicitous Counts," the filing said on Friday. "Consistent with the court's minute order of November 16, 2018, Maria Butina files this notice to inform the court that she withdraws her Motion without prejudice."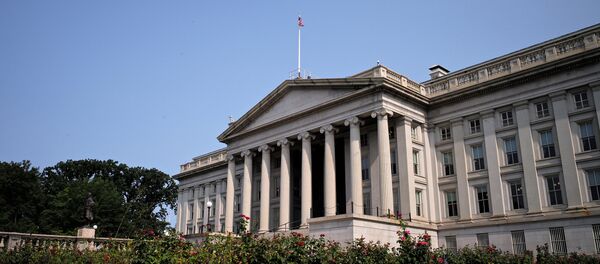 17 October 2018, 18:42 GMT
Butina's next hearing is scheduled on December 19.
US authorities arrested Butina, a recent university graduate and gun rights activist, in June on suspicions of acting as an agent for a foreign government and could face up to 15 years in prison. Butina has denied the accusations and Russian officials have said the US charges against Butina are clearly groundless and unacceptable.