"These photos have found wide coverage in our media and disturbed our people. They tarnished the image of the U.S. and its army… for the Turkish public… We expect US to stop cooperation with the YPG terror group as promised… is unacceptable for the U.S. to provide arms and ammunition by plane and trucks to the YPG terrorist group even when Daesh has been neutralized to a large extent," Akari said at the Halifax International Security Forum, currently underway in Canada, as quoted by the Turkish Anadolu news agency.
He added that Turkey would not tolerate a "terror corridor" along its southern border.
READ MORE: Turkish Forces Reportedly Strike Syrian Kurdish YPG Militia Positions
Akari also reaffirmed Turkey's request to extradite Islamic cleric Fethullah Gulen from the United States, saying that Ankara had provided 85 folders with terrorists' dossiers to the United States and was ready to provide some additional information if necessary.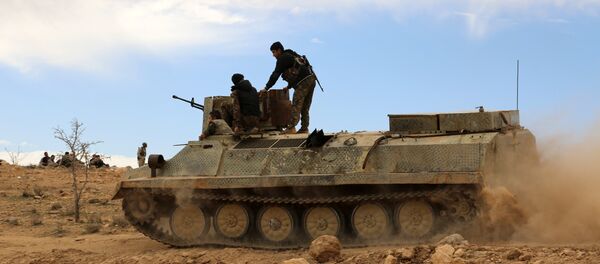 Turkey has repeatedly slammed the United States for supplying the YPG with weapons. While Turkey regards the YPG as a terrorist organization linked to the Kurdistan Workers Party (banned in Turkey), the United States considers it as an ally, as the YPG is a major component of the Syrian Democratic Forces, which are seeking to defeat the Islamic State terrorist group (outlawed in Russia) in Syria.
Turkey has accused Gulen, who has been living in the United States since 1999, of orchestrating a failed military coup on July 15, 2016. Gulen repeatedly denied taking part in the coup.
On Friday, US Department of State spokesperson Heather Nauert said that the White House had not taken any steps toward Gulen's extradition.