The Italian Episcopal conference (Cei) is poised to make changes to the text of the most famous Christian prayer, the Lord's Prayer, or "Pater Noster." The work on the project, "from a theological, pastoral and stylistic viewpoint," has spanned a staggering 16 years, and now, having been finalised, it has been submitted for approval to the Vatican, according to the Italian newswire service Ansa.
The line which is due to be changed is "lead us not into temptation": it will be changed to "abandon us not when in temptation."
Catholic authorities, including the Pope, agree that the prayer has to be edited: about a year ago, in a televised interview, Francis stated that the currently used version of the sacramental lines is virtually not a "good translation" of the original, since God does not lead one to sin.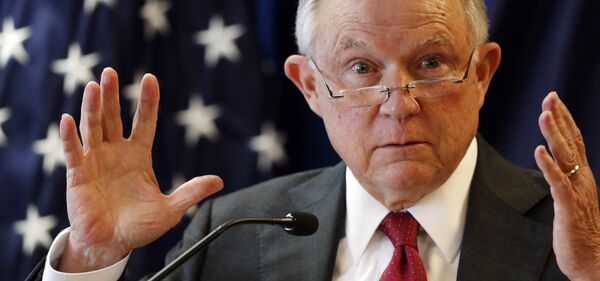 29 October 2018, 21:47 GMT
"A father does not (lead us into temptation), a father helps you to get up immediately," the pontiff said at the time.
"The Bishops intend for the publication of the new edition to be an opportunity to help renew the ecclesiastic community. Liturgical reforms are just a starting point. The renewal shall include ordained ministers, as well as the believers. Developments like these are becoming increasingly crucial in the process of Christian initiation, in workshops and in proposals for the permanent training of the clergy," a representative from the Episcopal Conference was cited by The Italian Insider as saying.
READ MORE: Guam Catholic Church to File Bankruptcy Amid Sexual Abuse Lawsuits
In a separate move, some changes will be made to one of the first lines of the prayer "Glory to God in the highest" (Gloria), namely the phrase "peace on Earth to men of good will" will be replaced with "peace on Earth to men beloved of the Lord."