On Thursday, May defended the draft Brexit deal in the House of Commons. The agreement faced criticism from the opposition. Several members of May's Cabinet have resigned over the disagreement with the deal.
"After two years of hard work, we are now arriving at what I firmly believe is the right deal for Britain … If MPs reject the deal, they will simply take us back to square one. It would mean more division, more uncertainty and a failure to deliver on the vote of the British people," May wrote in an article for the Sun newspaper, released late on Saturday.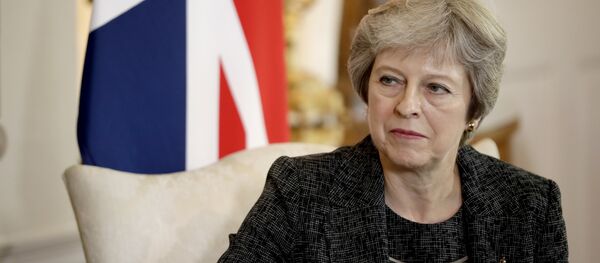 17 November 2018, 06:46 GMT
The prime minister noted that there is also "no different approach" that could be used in divorce talks with Brussels.
"There is no alternative plan on the table … The course I have set is the right one for our country and the only one that will work," May added.
READ MORE: Theresa May Reveals Whisky Helped Her Handle Stress Amid Brexit Fallout
The United Kingdom voted to leave the European Union in a referendum in June 2016 and is expected to do so by late March 2019 despite a number of stumbling blocks that impede talks, namely, the Irish border and the post-Brexit UK-EU economic relations.