Kristian Rouz — The Kingdom of Tonga has reached a loan agreement with China to restructure its debt payments ahead of a looming deadline. Beijing appears to have agreed to defer Tonga's payments in exchange for the Pacific kingdom's long-term participation in its foreign investment scheme — which some critics see as the main vehicle for the so-called "yuan diplomacy."
According to Lopeti Senituli, a top adviser to Tonga's Prime Minister 'Akilisi Pohiva, the kingdom signed a "Belt and Road" memorandum of understanding, which might likely suggest further Chinese loans pouring into the small island nation's economy.
READ MORE: Top Asian, Eurasian Development Banks Team Up to Finance Belt and Road Projects
Meanwhile, Tonga's payments on the existing Chinese loans have been postponed by five years. Tonga owes roughly $115 mln to China.
The sides reached their new agreement on the sidelines of the APEC summit in Papua New Guinea, which heavily focused on the Chinese-issued debt to the region's smaller countries.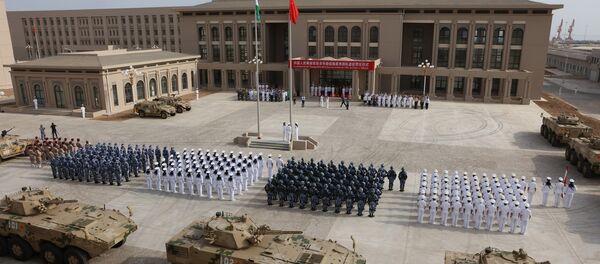 14 November 2018, 10:27 GMT
US Vice President Mike Pence said during the summit that China's investment initiatives have driven smaller nations into "staggering debt," adding that the "Belt and Road" is a "constricting belt" and a "one-way road."
But Chinese officials stressed that the new agreement with Tonga supports their claims of goodwill behind their foreign investment schemes. According to China, the Belt and Road initiative is merely aimed at helping the region's nations achieve their development goals.
Sceptics say that the new Tongan-Chinese accord could drive the island kingdom even deeper into debt and boost its financial reliance on China.
READ MORE: US Seeking to Ruin Syria's Future as China's Belt and Road Partner — Lawyer
China has so far issued development loans to eight Pacific island-nations, including Tonga. Beijing has touted its loans as "no strings attached," at least, politically — as opposed to the International Monetary Fund's (IMF) programmes.
The IMF has persistently demanded market-oriented reforms, fiscal sustainability, and macro-prudential policies from its loan recipients.
For its part, China hasn't presented any such demands to its borrowers. However, over the past few years, many of China's investment partners have severed their diplomatic ties with the Republic of China on Taiwan, recognising Mainland China as the only legitimate Chinese government.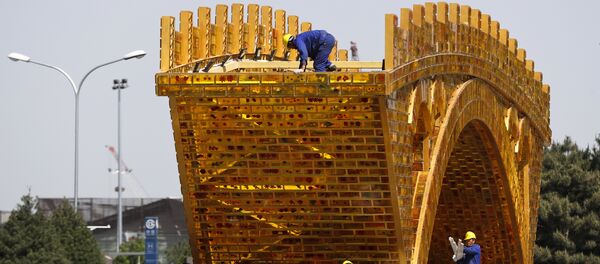 11 September 2018, 18:37 GMT
In this light, sceptics' claims of
"yuan diplomacy"
behind China's foreign investment might not appear quite as unsubstantiated.
Meanwhile, China has deferred Tonga's debt payments just ahead of its scheduled principal repayments of the existing loans. Some say the move comes as a massive financial relief to the island kingdom.
Tonga first borrowed from China roughly ten years ago, when mass-protests in the capital Nuku'alofa dealt severe damage to its private and public sector enterprises and infrastructure. Chinese financing has somewhat helped the island nation restore its economic capacity — however, the burden of debt appears to be a little too heavy for the tiny economy to carry.
READ MORE: China Seeks Indian Support on Belt & Road Initiative to Ensure Success — Prof
However, Chinese-Tongan relations have consistently been strong since at least 1998. Tonga hasn't recognised Taiwan ever since, moreover, the island kingdom has participated in military and security cooperation with China. In 2008, Beijing supplied Tonga with roughly $400,000 worth of military equipment.  
In this light, some see the new Tongan-Chinese accord as Beijing's bailout to its close ally in the southern Pacific.
Separately, the Belt and Road website said last week that Papua New Guinea, Samoa, and Fiji have all expressed their commitment to the China-led investment initiative.