The Syrian Arab Army has discovered a cache with weapons and ammunition on a farm between the southern suburbs of Damascus Babila and Beit Sahm after being tipped off by a local, SANA reported.
READ MORE: US-Led Coalition Refutes Reports About Civilians Killed by Airstrikes in Syria
The news agency cited a field commander as saying that a large number of rifles, machine guns, unpacked US-made TOW anti-tank missiles stored in wooden and metal boxes, rockets for RPG-29 anti-tank rocket launchers, grenades and other weapons were found at a farm during a clean-up operation.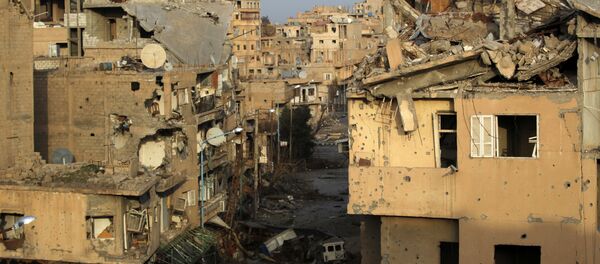 17 November 2018, 20:37 GMT
The suburbs of Babila and Beit Sahm were liberated from terrorists in May after militants agreed to terms laid out by the Syrian government.
The agreement envisaged the evacuation of terrorists and their families from the southern settlements, while the legal status of those who wanted to stay was supposed to be decided after handing over their weapons to the army.