With local leaders pushing for cross-border trade with China, India may welcome China-Japan joint investment in developing infrastructure projects in the sensitive north-eastern region, which is to date prominently receiving only Japanese investment and barring China's due to security concerns.
Japanese Prime Minister Shinzo Abe, during his visit to Beijing last month, agreed to create a "new framework" with China to jointly move ahead with infrastructure projects in third nations.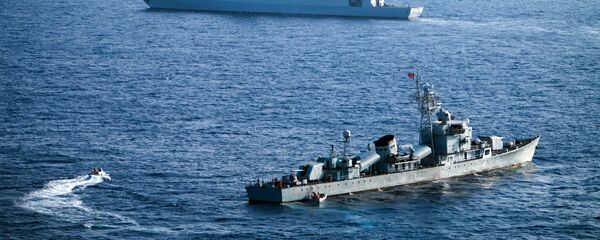 29 October 2018, 14:51 GMT
Himanta Biswa Sarma, a prominent political figure in the north-eastern region, believes that the Japanese and Chinese co-operation is a welcome step, but the collaboration must meet the criteria set by the Indian government. 
"When it comes to investment, whether it is Chinese investment or Japanese investment, it is always governed by the set parameters and rules, as well as security clearances. So, before welcoming such joint investments, you have to find out what is the basis of the alliance (between Japan and China) and whether it meets the standard set up by the government of India," Himanta Biswa Sarma, the finance minister of the north-eastern state of Assam, told Sputnik. 
READ MORE: ndia Opens Up Sensitive Region Earlier Closed for Chinese Investment — Minister
Speculations of Sino-Japanese collaboration in infrastructure development in northeast India gained ground when Indian Prime Minister Narendra Modi and Chinese President Xi Jinping met earlier this year in Wuhan, China and agreed to energize the Bangladesh-China-India-Myanmar (BCIM) connectivity project. Despite showing reluctance to attach itself to China's Belt and Road Initiative (BRI), India is on board with the BCIM project.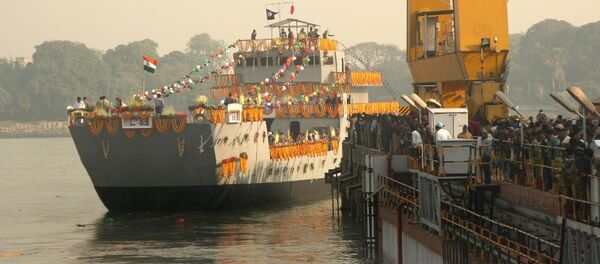 19 September 2018, 18:26 GMT
The 2,800km BCIM project is expected to boost trade and commerce between underdeveloped north-eastern India and south-western China. Collaboration between China and Japan will fill the resource gap, which has been a major bottleneck in the Bangladesh and Myanmar phase of the BCIM project.
"Although India is on the "official" list of countries participating in China's Belt & Road Initiative (BRI), the country has been reticent to allow China to gain a major share in its infrastructure development. With Japanese involvement, however, the Indian government is likely to be more relaxed over issues such as financing and national security concerns, leading to a boost in the construction of infrastructure projects in the country," a Fitch Solution report viewed by Sputnik reads.
READ MORE: India Weeding out Illegal Settlers is its Internal Matter: Bangladeshi Minister
As per the report, Sino-Japan collaboration presents major growth opportunities in India, Bangladesh, Indonesia, the Philippines, and Vietnam.
Last month, India and Japan signed three loan agreements for the development of infrastructure projects in India's north-eastern states. The agreement includes loans of 5.5 billion yen for the renovation and modernization of a hydroelectric power station in the state of Meghalaya, 25.5 billion yen for improving connectivity between Dhubri in Assam and Phulbari in Meghalaya, and 12.3 billion yen for a sustainable forest management project in Tripura.