"One human remain was located today in the area of Butte Creek Canyon, outside. This brings the total number of fatalities to date to 77,"  Honea said in a statement.
The sheriff added that the authorities have managed to 'tentatively' identify 67 of the 77 victims.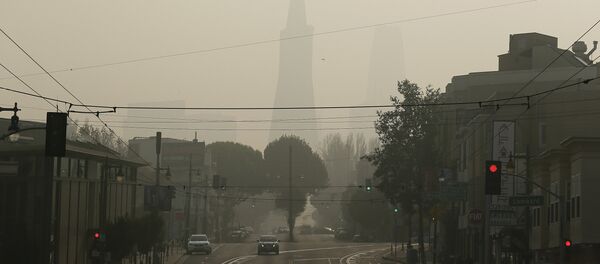 17 November 2018, 00:41 GMT
At the same time, the number of people believed missing in California due to the natural disaster fell by 283 and currently stands at 993, according to the police.
Earlier, it was reported that more than 1,000 were missing and 76 dead due to the wildfires.
California has been struggling with several huge fires recently, which have already destroyed over several thousand structures since last week. The so-called Camp Fire has been dubbed by many as the most destructive fire in the state's history.
Local residents blame the fires on a local power supply company over its alleged failure to properly maintain power lines, according to media reports.