Facebook stock shed 5.72 percent of its value Monday, while Apple shares lost 3.96 percent of their value at the end of trading the same day. 
The Dow Jones industrial average started the day at 25,413 before dropping to 24,982 at the close of trading, a loss of 431 points. In after-hours trading, the Dow recovered a few points up to 25,017. 
The Wall Street Journal reported that Apple has slashed production orders over the past few weeks for the company's newest three iPhone models, all of which launched in September. Apple, which has helped to spearhead the bull run in technology stocks in recent years, saw its stock drop amid the news of weaker demand for its iconic product line.
Apple shares are down almost 20 percent since reaching all-time highs in October, Reuters reported. 
"Without FANG leadership, including Apple, the market is going to struggle," said Peter Cecchini, managing director of financial services firm Cantor Fitzgerald in New York. The so-called FANG group of tech stocks is comprised of Facebook, Apple, Netflix and Google's parent company Alphabet.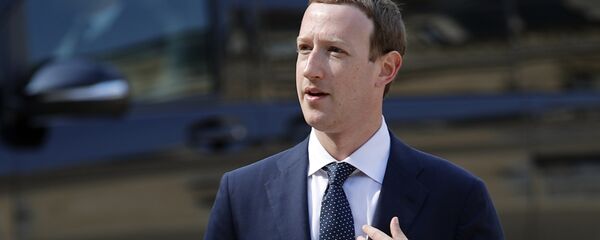 16 November 2018, 06:27 GMT
Facebook's struggles, which have been defined by external problems relating to censorship, fake content spreading on the platform and privacy invasions, have surfaced internally as well. Over the weekend, WSJ reported that, for the first time, there have been significant tensions between Chief Executive Officer Mark Zuckerberg and Chief Operating Officer Sheryl Sandberg. In the chief executive's eyes, the company is at "war," he told his top deputies earlier this year. 
Late last week, news broke that Facebook had hired a public relations firm that reportedly sought to suppress Facebook critics by tying them to George Soros. "Look, I learned about this reading in the New York Times yesterday. As soon as I read about this in the New York Times, I got on the phone with our team and we're no longer working with this firm,"  Zuckerberg told reporters in a conference call last Thursday.