"We are interested in the project of our American colleagues to create an international manned station Lunar Orbital Platform-Gateway, and we, of course, will have our proposals and wishes. We are already discussing the technical aspect of creating a manned station on the Moon in the foreseeable future," he said.
Rogozin said earlier that Russia could not take part in the project on subordinate terms and would be discussing the possibility of equal cooperation.
READ MORE: Russia Mulls Creating Long-Term Moon Base — Roscosmos
Russia's State Space Corporation Roscosmos, along with NASA, may revise the logic of the experiments conducted on the International Space Station (ISS), so that their results could be used during the exploration of the Moon, according to the Roscosmos head.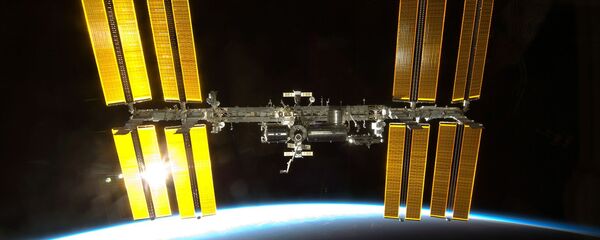 6 November 2018, 13:40 GMT
At the end of September 2017, in the framework of the astronautical congress in Adelaide, Australia, Roscosmos and NASA signed a joint statement, which reflects the partners' intention to work together to implement initiatives in space exploration. It is about planning the creation of a visited station in the near-moon space.    
The plans for the creation of this Lunar Orbital Platform-Gateway became known in the spring of 2016.