Saudi Arabia's King Salman bin Abdulaziz Al Saud said on Monday that the international community should stop Tehran from continuing its nuclear and ballistic missile programme, accusing Iran of fomenting chaos in the region.
Addressing the Middle Eastern issues, he confirmed that his country to support UN efforts for the peaceful settlement in Yemen.
READ MORE: Israeli, Saudi Agents Hit in Strikes on Terrorists — Iran's Revolutionary Guard
Earlier this month, Iran's Ministry of Intelligence accused "hostile" Arab countries in the Middle East of supporting terrorism in the country. At the same time, Riyadh blacklisted the Islamic Revolutionary Guard Corps (IRGC) as a terrorist organisation.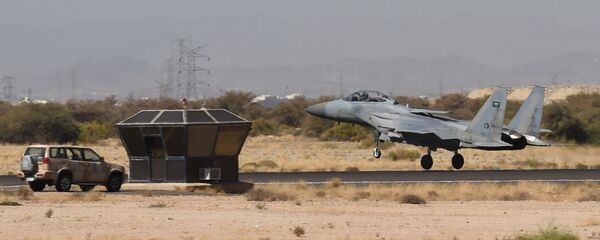 10 November 2018, 01:56 GMT
Yemen is in a state of conflict, with the government headed by President Abd Rabbuh Mansur Hadi fighting the Houthi movement. The government is backed by a Saudi-led coalition consisting of mostly Persian Gulf nations, which has been carrying out airstrikes targeting Houthi-controlled areas since March 2015. According to the United Nations, at least 14 million Yemenis face pre-famine conditions due to the civil war.