The Syrian Armed Forces on Monday announced the liberation of the entirety of Southern Syria from Daesh holdouts. According to a Syrian Army General Command statement published by the Syrian Arab News Agency (SANA), all terrorists entrenched in the al-Safa volcanic plateau deep within As-Suwayda (Sweida) province have been eliminated.
"Following a string of accurate and focused military operations, our valiant armed forces have established complete control over Tuloul al-Safa area, which is of a complex volcanic nature, eliminating [Daesh] terrorists positioned there, and confiscated large amounts of light and medium weapons," the Command said.
"Liberating Tuloul al-Safa area confirms the high combat efficiency of the Syrian army personnel and their insistence to chase and eliminate terrorists anywhere and everywhere across Syria," the statement added, according to SANA.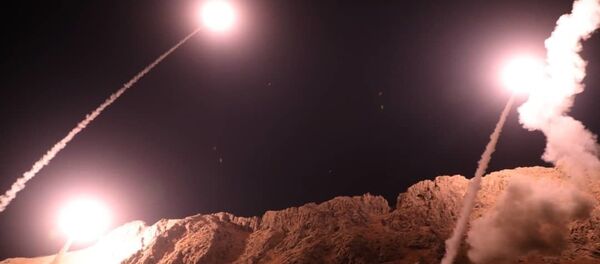 19 November 2018, 16:52 GMT
The Daesh military commander in the region, Abu Hajar al-Shishani, along with several other commanders, was reportedly killed as government forces chased the retreating enemy.
The liberation of as-Suwayda is particularly important, considering it was the last stronghold of Daesh forces in Southern Syria and one of three Daesh remaining strongholds in the country. This means that, after 104 days of fighting, all Syria south of Palmyra is effectively free of Daesh forces.
A large region believed to be under Daesh control remains in a triangle between Palmyra, Deir ez-Zor and Abu Kamal. However, if the Syria.liveuamap.com website is to be believed, all major highways surrounding this section are under government control.
A small, Daesh-controlled region also remains on the eastern bank of the Euphrates river south of the town of Hajin, next to the Iraqi border, where the terrorists are being engaged by the Kurdish Syrian Democratic Forces (SDF).