"Many in the global community have stated that companies should not do business here because they believe companies should not profit on lands where people have been displaced," Airbnb said in a statement.
Activists had long sought to get Airbnb to quit servicing the area, Sputnik News reported.
Now, they're turning their sites towards Bookings.com, a website that aggregates travel options, including flights and hotel reservations.
Back in 2016, Human Rights Watch wrote, "Settlement businesses depend on and benefit from Israel's unlawful confiscation of Palestinian land and other resources, and facilitate the functioning and growth of settlements."
"By ending its brokering of rentals in illegal settlements on land off-limits to Palestinians, Airbnb has taken a stand against discrimination and land confiscation and theft," Omar Shakir, Human Rights Watch's Director for Israel and the Palestinian Territories, told Agency France Press on Tuesday.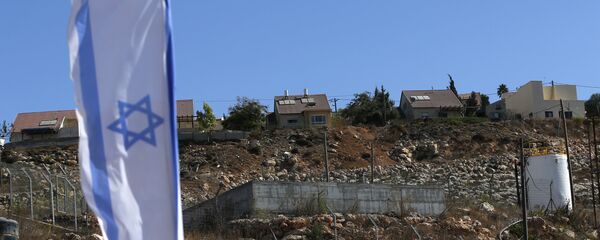 19 November 2018, 21:02 GMT
Airbnb's move "is an important and welcome step and we encourage other companies like Booking.com to follow their lead and stop listing in settlements," Shakir said.
The new report by the rights group, released after the Airbnb decision, is entitled "West Bank: Bed and Breakfast on Stolen Land." According to the report, Airbnb had listed 139 rental options in illegally occupied Israeli settlements in the West Bank.
Booking.com has 24 such listings, 17 of which are on land the state of Israel acknowledges to be Palestinian-owned.
"The rental properties listed by Airbnb and Booking.com in the settlements are available to guests under conditions of discrimination," the report says. "Israeli citizens and residents, holders of Israeli entry visas and even people of Jewish descent may enter settlements, but Palestinian residents of the West Bank are barred from doing so by military order, except as laborers bearing special permits."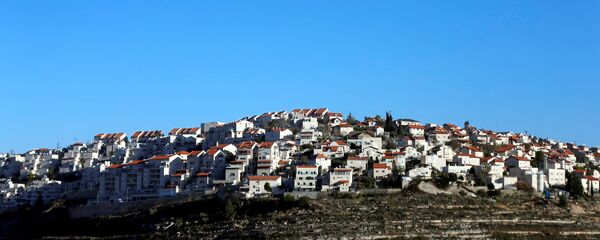 20 November 2018, 15:46 GMT
Some 600,000 Israelis live on Palestinian land that is illegally occupied, according to Amnesty International, which put out the number, and the United Nations, which considers the settlements in the West Bank and the occupation of East Jerusalem illegal.
"It is thanks to the hard work of activists in this coalition and around the world that Airbnb will no longer be profiting from Israeli apartheid in the West Bank," Ariel Gold, national co-director of the anti-war group Codepink, told Sputnik News on Monday after Airbnb's announcement. "Israeli settlements are not only illegal under international law, but they contribute directly to the daily human rights abuses Palestinians face."
Israeli Strategic Affairs Minister Gilad Erdan quickly called on former hosts that used Airbnb to sue the company, while Israeli Tourism Minister Yariv Levin threatened to sue the business the following day.