Tuesday morning, Trump issued a statement on the Khashoggi killing heavily suggesting that no further actions would be taken beyond the 17 Saudi nationals already sanctioned by the US Treasury and that Trump took Saudi King Salman and Crown Prince Mohammad bin Salman at their word when they vigorously denied "any knowledge of the planning or execution of the murder of Mr. Khashoggi."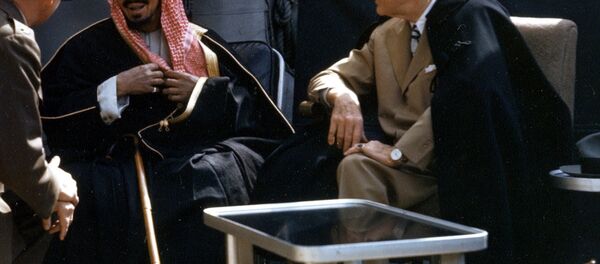 17 October 2018, 23:23 GMT
Trump also commented that the Saudi government spends "a record amount of money" on defense contracts with the US, noting that Russia and China would benefit and Americans would suffer should those contracts be cancelled.
In response, the Post fired back Tuesday afternoon, saying that "President Trump's response to the brutal murder of journalist Jamal Khashoggi is a betrayal of long-established American values of respect for human rights and expectation of trust and honesty in our strategic relationships."
Statement from The Washington Post's Publisher Fred Ryan in response to Trump's statement today regarding the murder of Jamal Khashoggi: pic.twitter.com/j0pH63nrfI

— Brody Levesque (@BrodyLevesque) November 20, 2018
​Late last week, the CIA released its conclusions on the murder of Khashoggi, which happened inside the Saudi consulate in Istanbul on October 2, finding that Mohammad bin Salman had directly ordered the hit, Sputnik reported.​ The report, which was first published by the Post, noted such evidence as that Mohammad's brother Khalid had told Khashoggi he needed to go to the consulate in question for his paperwork, that a call was placed from inside the consulate immediately after the murder to one of the Crown Prince's closest advisers, and a recording of the murder itself captured by a listening device placed in the consulate by Turkish intelligence.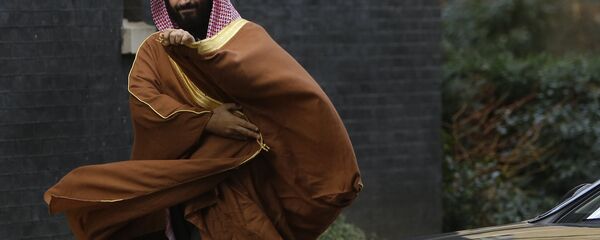 20 November 2018, 06:04 GMT
"The accepted position is that there is no way this happened without him being aware or involved," a source told the paper.
In comments Tuesday afternoon, Trump told reporters at the White House that the CIA report on Khashoggi is not "definitive." His position echoes that made by State Department spokesperson Heather Nauert on Monday that the department had not yet come to a firm conclusion on the case of Khashoggi's murder.
"President Trump is correct in saying the world is a very dangerous place," the statement by Post publisher and CEO Fred Ryan reads. "If there is reason to doubt the findings of the CIA, President Trump should immediately make that evidence public."
"In this failure of leadership from President Trump, it now falls to Congress to stand up for America's true values and lasting interests," the statement concludes.
Trump told reporters Tuesday that if the Saudi Crown Prince is at the G20 summit in Buenos Aires on November 30, Trump will meet with him. However, he also said he's "not going to destroy the world economy and our economy by being foolish with Saudi Arabia."