"We have no way of knowing," Aslandogan said when asked if there are developments regarding a potential extradition of Gulen. "What we do know is that Turkey has failed for two years to provide sufficient evidence to the United States government."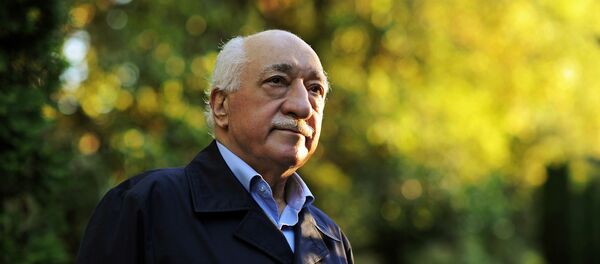 16 November 2018, 03:10 GMT
Alp Aslandogan also told Sputnik that Fethullah Gulen had no plans to relocate from a retreat center in the US state of Pennsylvania following security threats last month.
"The security at the retreat center is reviewed periodically," Aslandogan said. "There is no change at this time. Mr. Gulen has lived in Pennsylvania for almost two decades and has no plans to relocate at this time."
On October 3, authorities in Saylorsburg responded to a security situation at the retreat after an armed guard fired a shot at a suspected armed intruder. The intruder fled the scene, and no one was injured in the incident.
READ MORE: White House Mulling to Extradite Gulen From US to Appease Erdogan — Reports
Responding to the incident, the Alliance for Shared Values said the security threat might have been incited by Turkish government threats. It said the threat came on the heels of remarks by Turkish presidential spokesman Ibrahim Kalin about Turkey's National Intelligence Organization intending to launch overseas "operations" against Gulen supporters.
Turkey has accused Gulen, who has been living in the United States since 1999, of orchestrating a failed military coup on July 15, 2016. Gulen repeatedly denied taking part in the coup.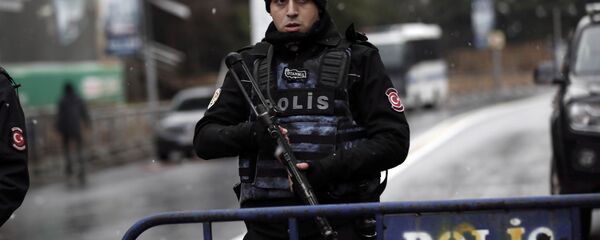 14 November 2018, 13:03 GMT
Last week, NBC News reported that President Donald Trump is looking for ways to extradite Gulen from the United States to appease Turkey and ease its pressure on the government of Saudi Arabia for its role in the killing of journalist Jamal Khashoggi at the consulate in Istanbul.
Aslandogan said they have not received any official information from the US government on their possible intention to extradite Gulen, but they have a legal team ready in case any legal proceedings do take place.
Nearly 80,000 people, including officials and military staff, have reportedly been arrested in Turkey over their alleged links to Gulen since the failed coup attempt.
READ MORE: Germany Processing Turkey Requests to Extradite Gulen Movement Members — Merkel