The leader of the Alternative for Germany (AfD) party in the Bundestag, Alice Weidel, has once again slammed German Chancellor Angela Merkel's immigration policies during a speech in the Bundestag by saying that currently, women in the country fear going out alone.
"Every year, we spend money on the fight against the right […] but [German] women and girls no longer even dare to walk the streets alone for fear of attacks by so-called seekers of protection," Weidel said.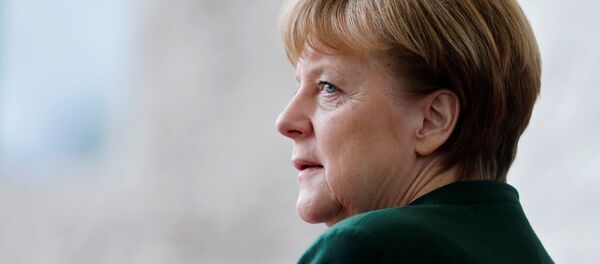 19 September 2018, 15:04 GMT
In her response to Weidel's words, the German chancellor reiterated her standard position on the matter by saying that migration must be "solved internationally" and that "no country can do it alone."
Despite repeated calls from the AfD to mend the situation with illegal immigration to the country, the Federal Government has done little to change it. According to the AfD, the uncontrolled influx has led to a dramatic increase in crime rates within the country, specifically in the numbers of rapes and assault.
In a recent case, a German carpenter was stabbed to death at a carnival in the East German city of Chemnitz by two migrants from Syria and Iraq. The killing sparked a wave of public discontent and protests, which rocked the city for weeks.
READ MORE: Unpublished Book on Islam May Prove German Migrant Policy Wrong — AfD MP
Regional elections in German states that took place last month have also shown a significant decrease in the support of two of the governing parties — the Christian Democratic Union and Christian Social Union. Following the unsuccessful regional parliamentary elections, Angela Merkel announced that she would be stepping down as head of the CDU and that she wouldn't  be running for another term as chancellor.