"Syria expresses its concern over the US delay in the process of eliminating its chemical weapons stockpiles and completing the destruction of a large arsenal of such weapons," Mekdad said Tuesday on the sidelines of the 23rd session of the Conference of the States Parties to the Chemical Weapons Convention.
At the end of September 2018, the Russian Foreign Ministry recalled that the United States had not yet destroyed its stockpile and still had about 3,000 tonnes of chemical weapons. The last kilogram of Russia's stockpile of chemical warfare agents was destroyed on September 27, 2017.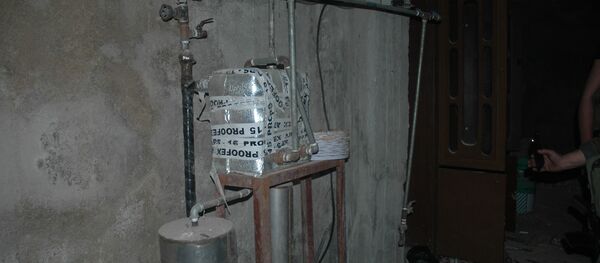 30 October 2018, 17:03 GMT
The Chemical Weapons Convention (CWC) entered into force in 1997. The treaty aims to eliminate existing chemical weapons and prohibit its production in the future. The Organization for the Prohibition of Chemical Weapons (OPCW) ensures the implementation of the treaty. All countries that have signed the convention have agreed to abandon the production, storage or use of chemical weapons.