China has recently installed several structures on the Bombay Reef, which is a part of the disputed Paracel Islands archipelago in the South China Sea, the US-based think tank Centre for Strategic and International Studies (CSIS) reported after studying fresh satellite images.
READ MORE: China Building Potential Military Asset on Paracel Islands in South China Sea
According to the think tank, a "modest new structure" built on the reef is topped by radome and solar panels, although it can't be determined with certainty what purpose it serves. The CSIS noted that the building could be used for Chinese military purposes.
"The development is interesting given Bombay Reef's strategic location, and the possibility that the structure's rapid deployment could be repeated in other parts of the South China Sea," the report said.
Published on 20 November 2018, the report stressed that the Bombay Reef is situated near major shipping lanes between the Paracel and Spratly Islands, the latter being another disputed group of islets claimed by China. According to the CSIS, the Chinese military could have used the position of the reefs to broaden its military radar array.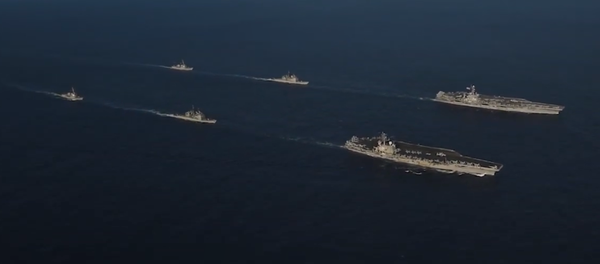 20 November 2018, 19:29 GMT
While the Chinese Defence Ministry hasn't commented on the report, Foreign Ministry spokesman Geng Shuang told Reuters that there is nothing wrong with China building structures "on its own territory." Other states claiming ownership over the Paracels have also not yet commented on the report.
The Paracel Islands are claimed by Taiwan, Vietnam and China, with the latter de-facto controlling the territory, as well as other groups of disputed islands in the South China Sea. The US opposes China's efforts to build military or other structures on the disputed territories and regularly conducts Freedom of Navigation Operations in the South China Sea.