The ever-widening Danske Bank scandal — currently being investigated by authorities in the UK, the US, Denmark and Estonia — involved "suspicious transfers" in the billions being made over an eight-year period through the bank's Estonian branch.
It has destroyed the bank's previously unimpeachable reputation, with its chief executive and chairman both resigning, and tarnished several other banks in the process. In all, 42 individuals have been reported to authorities and eight directly to the police.
Abused for Years
Wilkinson — who headed Danske Bank's Baltics trading unit 2007 — 2014 — says UK structures such as limited liability partnerships and Scottish liability partnerships were fundamental to money laundering, and have "been abused for absolutely years". Germany's Deutsche Bank — the most adversely impacted secondary player in the scandal to date, which processed up to US$150 billion in dirty payments — claims to have become embroiled in the scandal on this basis.
Such structures meant it had no need to know who was behind transactions, although spokespeople claimed the bank acted immediately once staff noticed suspicious activity — whatever the truth of the matter, Deutsche shares have plummeted to
record lows
.
However, Wilkinson suggests "80 — 90 percent" of the dirty money that flowed through Danske Bank's Estonian branch passed through banks in the US, including JPMorgan and Bank of America. The former bank ended its relationship with Danske in 2013, on the basis transactions did not comply with anti-money laundering rules.
"No one really knows where this money went. All we know is the last people to see it were these three large banks in the US. They were the last check and, when that failed, the money was into the global financial system. There is no chance in the world any of that money is ever going to be tracked down and any of the criminals will lose a single cent," he told Danish authorities.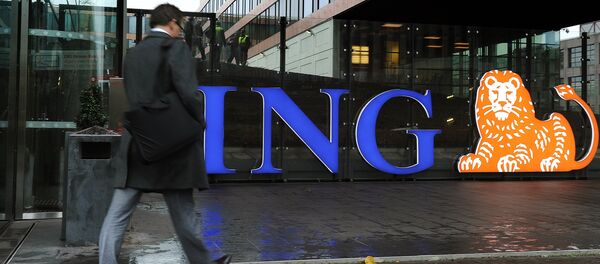 4 September 2018, 13:38 GMT
Wilkinson raised concerns with his superiors about the activity in 2013 but no action was taken. In January next year, he began investigating some of the most profitable accounts involving British limited liability partnerships, and continued raising concerns, but it quickly became clear "the bank didn't intend to do anything".
"They were all fake. Not just that, they all basically looked the same. And it turned out they all had the same registered office in a suburb in north London. I passed those on. By April, none of the accounts had been closed down. I warned [Danske] if they didn't do a proper investigation and make the appropriate report to the police, I was going to do it myself," he alleges.
Protection for Whistleblowers
When he left the bank, he claims he was offered 'hush money', and a non-disclosure agreement prevented him from speaking out — he has since called on EU lawmakers to ban NDAs. Danske claims his first report was sent to its executive board, group compliance unit and internal auditor at the end of December 2013 — however, the bank's admitted no "red flags" were shared with now ex-CEO Thomas Borgen.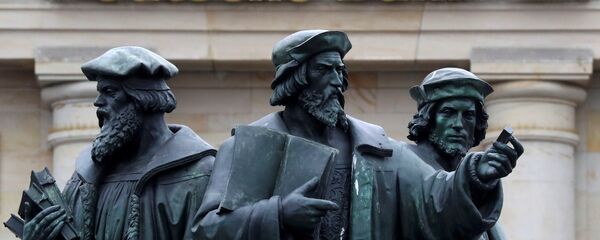 Wilkinson's lawyer Stephen Kohn has argued the EU should harmonize whistleblower protection with the US to avoid major money laundering scandals, and the establishment of a government agency where whistleblowers can report confidentially or anonymously, as well as payments of 10-30 percent of the proceeds obtained from wrongdoers to incentivize whistleblowers to step forward.
A number of US authorities already offer financial rewards to individuals who help recover billions of dollars lost to economic crime, with the US Securities and Exchange Commission alone paying US$168 million to 13 individuals in the latest financial year. Danish lawmakers are said to be considering the implementation of a similar structure.