New Delhi (Sputnik): Chief of the Indian Army General Bipin Rawat is leading a military delegation to Vietnam from 22 to 25 November 2018 to interact with the top brass of the Vietnamese army.  
General Rawat's visit marks yet another high-level exchange between the two countries to step up defence cooperation, especially since the institution of the Comprehensive Strategic Partnership in 2016. 
Earlier this year, the two countries conducted their first-ever joint military exercise that included their navies and armies.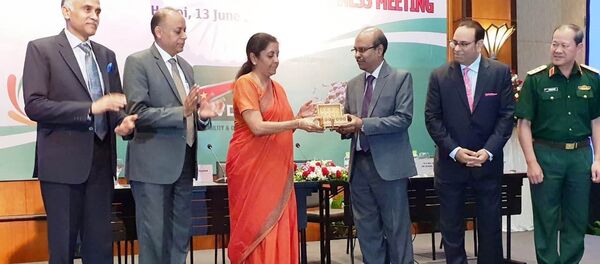 The visit comes shortly after President Ram Nath Kovind wrapped up an official tour of the Southeast Asian country.
"I reiterated India's commitment to provide training support for Vietnam Armed Forces… India guarantees to deepen [Vietnam and India's] national defence and security cooperation," President Kovind said at a joint conference in Hanoi with Vietnamese President Nguyen Phu Trong on Tuesday.  
President Trong also said that Vietnam highly values India's stance on the South China Sea dispute in recent years, and hopes India will continue to support Vietnam's position.
READ MORE: China Likely to Pitch for Investment in Northeast India by Partnering With Japan
India and Vietnam also reviewed the utilisation of the $100 million defense credit the former had extended to the latter in late 2014 to build high-speed patrol vessels for the Vietnam Border Defence Force. But, the two leaders did not mention another $500 million defence credit offered by India in 2016 during Narendra Modi's visit. It was expected that the $500 million defence credit would boost military deals between the two countries.
The Indian government has been pursuing the sale of the BrahMos missile system, Akash air defence missile system and naval equipment to Vietnam for the last few years but nothing has materialised to date.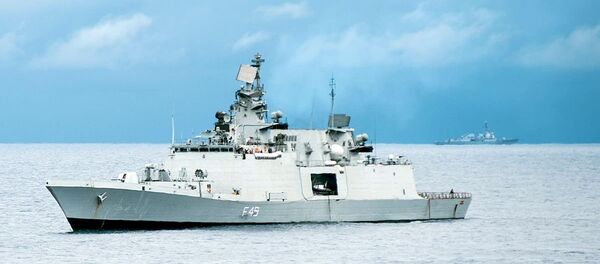 India's state-owned Bharat Electronics Limited had opened its first-ever representative office in Vietnam in June this year.
"Decision making can sometimes be frustratingly long drawn but the interest is sustained. Sometimes it is the question of the cost being negotiated, but interest on Indian missiles is definitely growing and we are addressing it. We want to able to export it to friendly nations," Nirmala Sitharaman, India's Minister of Defence had said in April this year while replying to a query posed by Jamshyd N. Godrej, CMD of Godrej & Boyce about the status of the BrahMos deal with Vietnam.
Nevertheless, the Indian Army Chief's visit to Hanoi will once again bring the long-pending deals into the limelight as he is scheduled to interact with General NgoXuan Lich, Defence Minister and Senior Lieutenant General Pham Hong Huong, Deputy Chief of the General Staff. 
General Bipin Rawat will also visit the HQ of an infantry division near Hanoi and HQ of the 7th Military Region in Ho Chi Minh.