"None of this 144,000 euros was used in the electoral campaign … Half of it was returned to those who could be identified, while the money contributed by unidentified donors was frozen and handed over to the France Foundation," Griveaux told reporters.
He stressed that the money in question amounted to less than one percent of contributions made to the centrist La Republique En Marche (LREM), founded by Macron ahead of the race, meaning there was no problem with the rest of the campaign financing.
READ MORE: Macron Advised to Make "Restitution" of African Heritage Looted by French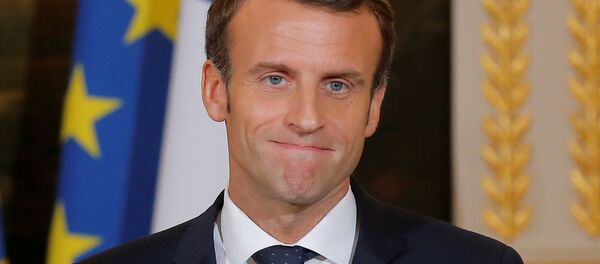 30 October 2018, 15:27 GMT
The statement comes after Paris prosecutors opened a preliminary inquiry on Tuesday into the origins of 144,000 euros ($164,000) in contributions to Macron's LREM party. According to the French law, contributions by a single donor cannot exceed 7,500 euros per year.
Macron was elected president in May 2017 after winning a runoff against rightwing National Front leader Marine Le Pen.