Syrian state TV SANA has reported about dead and wounded people in Deir ez-Zor due to the US-led coalition aircraft striking Hajin using white phosphorus munitions prohibited by international conventions.
This is not the first report of the coalition using white phosphorus during their strikes on Deir ez-Zor in Syria.
On 17 November, SANA reported that the coalition's airstrikes had hit the al-Buqa village near the town of Hajin leaving 40 civilians dead, with the US-led coalition confirming that it had carried out airstrikes in the Syrian province of Deir ez-Zor but refuting media reports about mass civilian casualties caused by the strikes.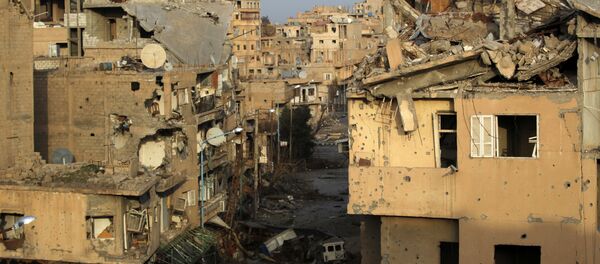 17 November 2018, 20:37 GMT
The area of Hajin has been repeatedly targeted by the coalition's airstrikes. The Syrian authorities have called on the UN to take measures against the perpetrators and to stop the illegal presence of the coalition in the country.
More the 70 countries included in the coalition have been conducting military operations against terrorist groups in Syria and Iraq since September 2014.