"The U.S. military is setting up several observation posts in Syria beside the border with Turkey, Defense Secretary James N. Mattis said. The purpose of the OPs is to provide Turkey with military intelligence of any terrorist elements moving into Turkey from Syria, said Mattis, speaking at a Pentagon press briefing today," the Department of Defense said in a statement on Wednesday.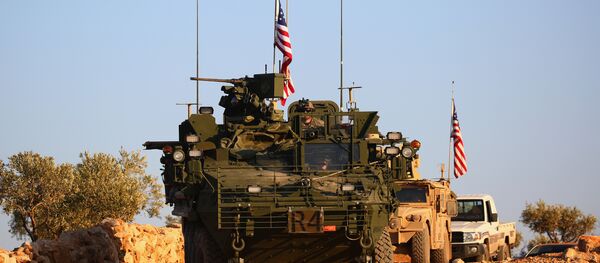 30 October 2018, 14:39 GMT
Washington would not deploy additional servicemen to the area for the mission as it would be operated by the troops already stationed in the area, the statement added.
Hundreds of US troops have been operating in the north of Syria though this has not been authorized by the government of the Middle Eastern country.
READ MORE: Kurdish Units Refuse to Leave Syria's Manbij, Prepare to Defend Town — Reports
Despite Washington's disagreements with Ankara over the US support for the Kurdish-led opposition Syrian Democratic Forces (SDF), which Ankara considers to be linked with the Kurdistan Workers' Party (PKK) listed as a terror group by Turkey, the United States and Turkey held joint patrols in the Syrian border area of Manbij earlier in November. According to the United States, the mission is aimed at supporting the US commitments to its NATO ally Turkey.